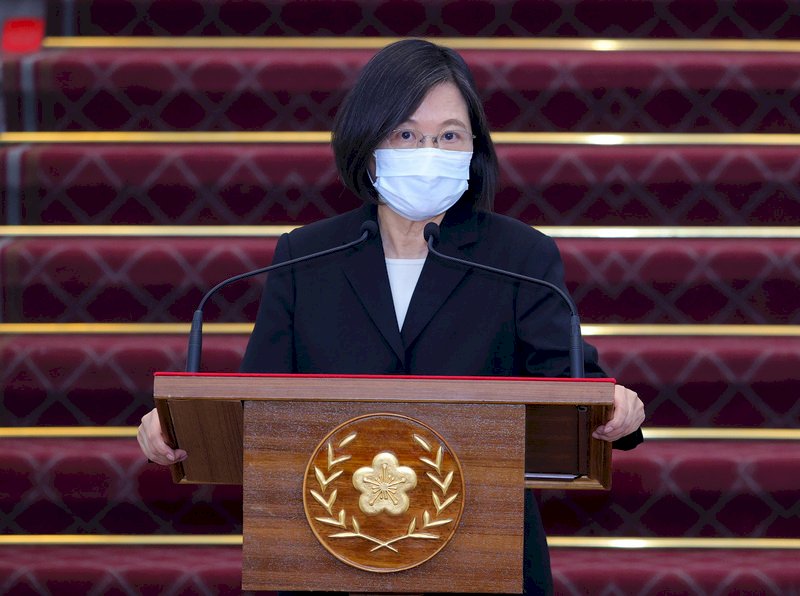 President Tsai Ing-wen is urging the public to stay alert amid a rapid surge in local COVID-19 infections. Tsai made the call during a press conference on Thursday night.
Taiwan has raised its COVID-19 alert to Level 2, which means there are cases of community transmission. Tsai said she is confident that Taiwan will be able to combat the disease.
Tsai also said Taiwan will begin receiving shipments of the vaccines it ordered from overseas in June. She said the vaccines manufactured in Taiwan are about to complete the second phase of clinical trials. It is expected that the first batch of Taiwan-made vaccines will be available at the end of July.