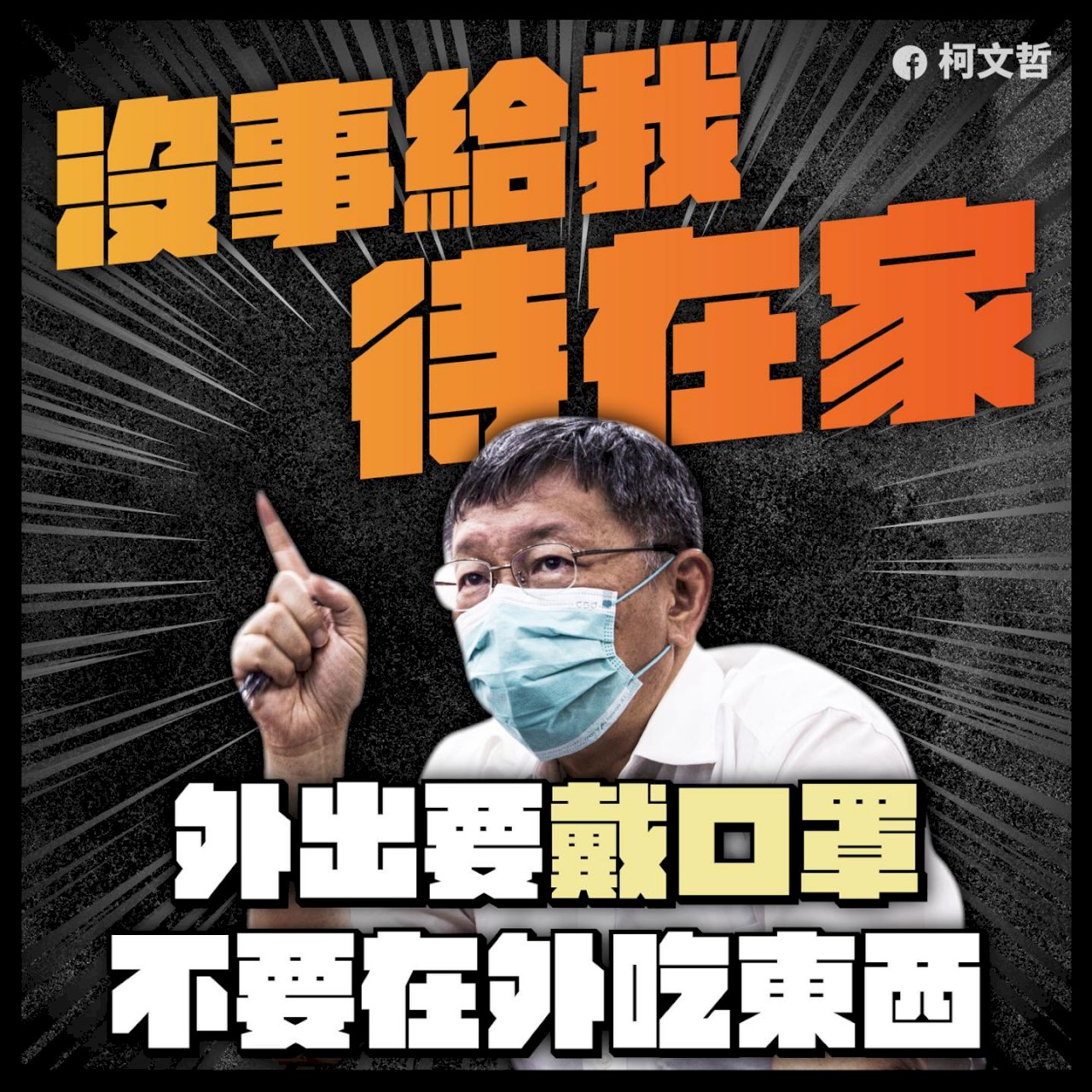 Taiwan has raised its COVID-19 alert to Level 3 for Taipei and New Taipei after the announcement of 180 new domestic infections on Saturday. Tighter restrictions have also been enacted throughout Taiwan.
The 180 local infections include 89 people in Taipei, 75 in New Taipei City, six in Changhua County, four each in Yilan County and Taoyuan, and one each in Taichung and Keelung.
The following nationwide measures were announced on Saturday:
Closure of leisure and entertainment venues, including singing parlors, dance halls, night clubs, bars, MTVs, KTVs, special salons, massage parlors, adult entertainment venues, health clubs, bowling alleys, pool halls, digital indoor driving ranges, video game arcades, mahjong parlors and similar venues.

Suspension of all religious pilgrimages, and events at religious venues. Real-name registration and social distancing are required for all visitors, and enhanced disinfection measures will be instituted.

All junior high and elementary school campuses are closed to outsiders.

Activities halted at all social clubs.
The following Level 3 measures will be enforced in Taipei and New Taipei City through May 28 (in addition to the above measures):
Closure of all leisure, entertainment and exhibition venues, including: exhibitions spaces, cinemas, theaters, meeting halls, sports centers, activity centers, performance and exhibition centers, music halls, museums, memorial halls, archives, indoor swimming pools, indoor skating rinks, children's activity centers, theme parks, community centers, training classes, study halls (not including cram schools), education centers, libraries, centers for events for the eldery and similar venues.

Masks are required at all times when you leave your home.

Avoid unnecessary travel, activities and gatherings.

No gatherings of more than five people indoors and ten people outdoors, excluding families living in the same household, schools and workplaces.

People should monitor their health and seek treatment if they have any symptoms.

Stores and all places providing public services must control the flow of people, and enforce mask-wearing and social distancing.

Places of work must enact pandemic prevention measures like remote working and staggered shifts.

Restaurants must require customers to provide contact information upon entry (real-name registration), and enact pandemic prevention measures such as enforcing social distancing, erecting partitions for in-house dining, etc. Those that are unable to do so must switch to take-out only.

Weddings and funerals will require real-name registration, social-distancing and will enhance disinfection of premises.

Areas under Level 3 Alert will enhance disinfection of public venues and transportation.