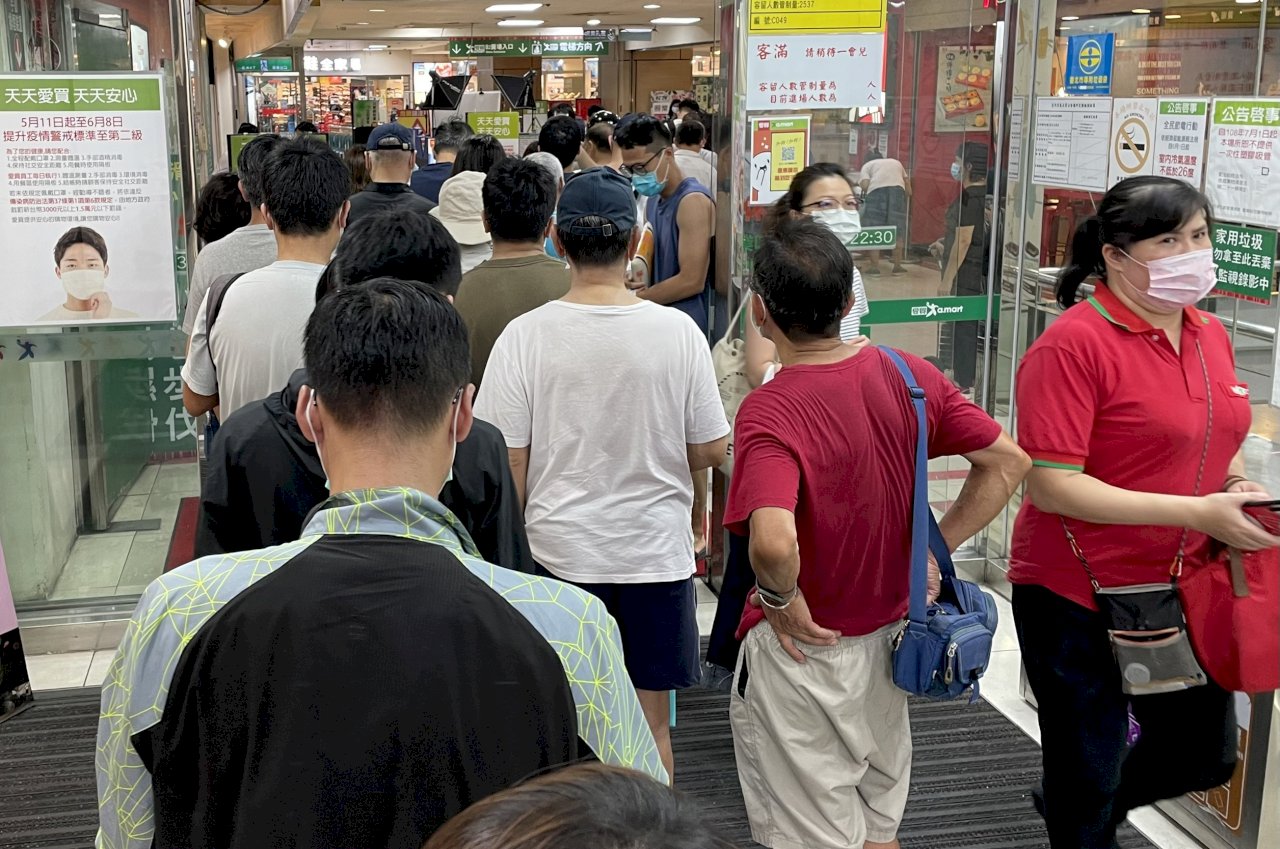 President Tsai Ing-wen is reassuring the public there is no need to hoard supplies.
Taiwan's new Level 3 COVID alert on Saturday kept many people away from entertainment venues and restaurants, but the grocery stores were packed with people stocking up on supplies. That resulted in mass crowds with people waiting in hour-long lines to stock up on popular items like instant noodles and toilet paper.
On her Facebook page on Saturday, President Tsai Ing-wen reassured the public that there are sufficient supplies and that there is no need to hoard.
She says that Taiwan has enough disease prevention supplies such as face masks, alcohol, and other PPE. Tsai also said that people need not hoard everyday items such as instant noodles and toilet paper as there is enough to go around.
On Saturday, the Ministry of Economic Affairs also informed the public of Taiwan's production capacity for these popular items. It said Taiwan has 850 million masks and the capacity to produce 40 million masks a day. Taiwan can also produce 80,000 cases of toilet paper a day.
Instant noodles was one of the first items that many grocery stores ran out of on Saturday. The ministry assured the public that Taiwan has plenty of production capacity for instant noodles. The three major noodle companies can produce 3.3 million cases of instant noodles a day.
As this is the first time that Taiwan has reached a Level 3 alert since the pandemic began, President Tsai is encouraging people not to panic. She also reminded the public to be on the lookout for disinformation and to get their news from official sources.
President Tsai is urging the public to stay united in the fight against the pandemic, saying she is confident that Taiwan can overcome this challenge.