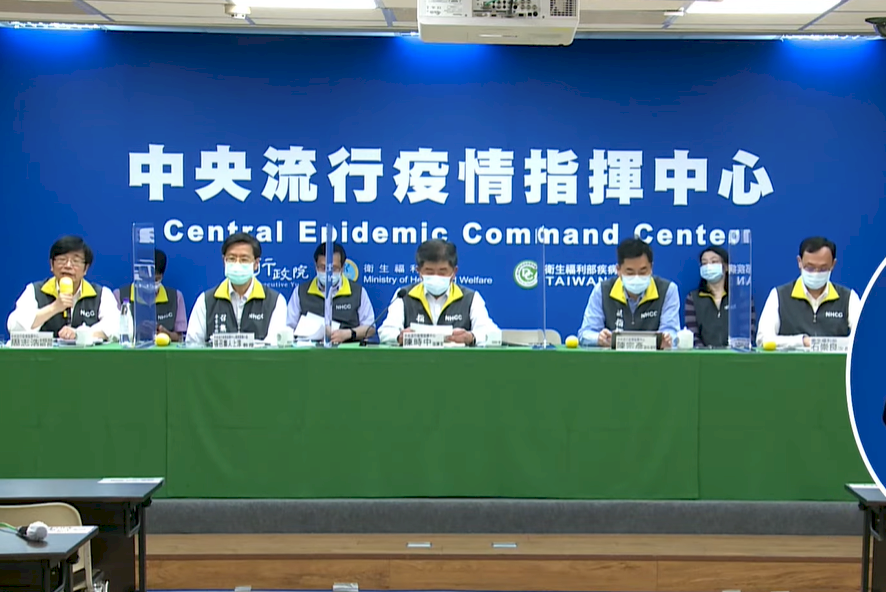 Taiwan saw 206 new domestic COVID cases on Sunday, a record high for the country. There was also one imported case. The Central Epidemic Command Center (CECC) gave the latest details on Sunday.
The 206 local cases include 90 men and 116 women. There were 97 cases in New Taipei City, 89 in Taipei City, nine in Changhua County, three in Yilan County, three in Hsinchu County, two in Taoyuan City, two in Keelung City and one in Taichung City.
The CECC says that 14 of the new cases are connected to tearooms (adult entertainment venues), one is connected to an entertainment venue in Yilan, two are connected to a social group, and 19 had visited Taipei's Wanhua District (where many of the tearooms are located). Officials say that the investigation into these infections is ongoing.
Sunday's newly announced imported case is an Indian woman in her 20s who had traveled to Taiwan from India.
The CECC is encouraging people that qualify for the government-sponsored vaccine to get vaccinated in order to offer protection from COVID-19.
Health officials also say there are still enough hospital beds in Taipei and New Taipei City, but they are also creating dedicated facilities that can take care of more COVID-19 patients in northern Taiwan.