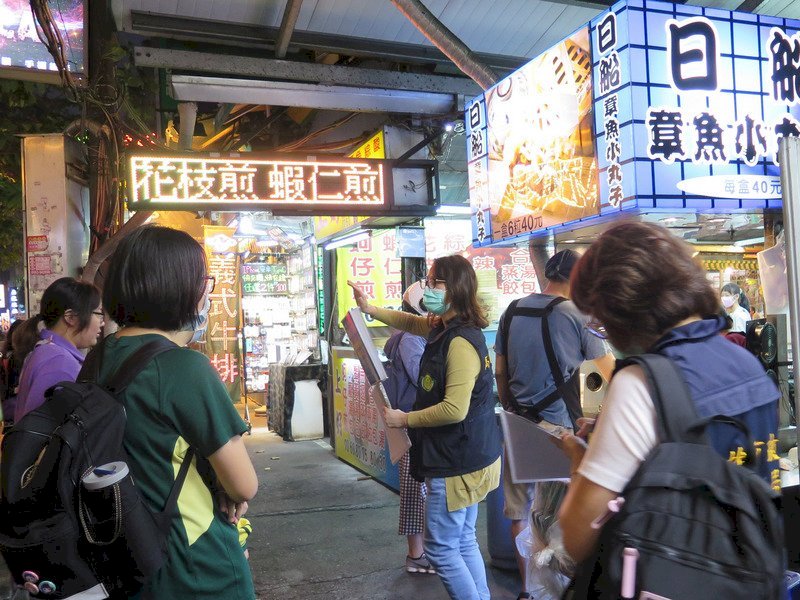 As Taiwan's Level 3 COVID-19 alert continues, Taiwan's night markets are feeling the pinch. At least one well-known market may even be forced to shut down for good if things don't improve soon. Some lawmakers are working to ease the financial crunch hitting market stall holders in an effort to save the markets and the livelihoods that depend on them.
Night markets are a beloved Taiwanese institution, but strict COVID-19 prevention measures have forced them to close shop. The losses are big. So big, that even the bigger and more successful markets may face financial ruin.
Take Kaohsiung's famed Ruifeng Night Market. It's losing roughly US$36,000 a day. And it could go under for good next month if the situation doesn't change soon.
So why not get the food stalls to offer take out? Well, the head of the union representing night market workers, Lin Ting-kuo, says that just isn't going to work. Night market fare is street food. It's not the kind of thing you take back home and eat. That would somehow defeat the whole point of the night market experience, which is all about browsing. Consumers know this, and so they won't order, even if the shops do offer take away.
So how can we save the night markets? Lawmakers have some ideas. Chiu Chen-Yuan of the Taiwan People's Party thinks that assistance from the Financial Supervisory Commission and public banks is necessary. Meanwhile,
Liu Shyh-Fang of the DPP wants privately-owned markets to reduce rents for stall holders.
On Tuesday, seven DPP-governed cities and counties announced that rents will be reduced at public markets under their jurisdictions, hopefully giving at least stallholders there some breathing room.