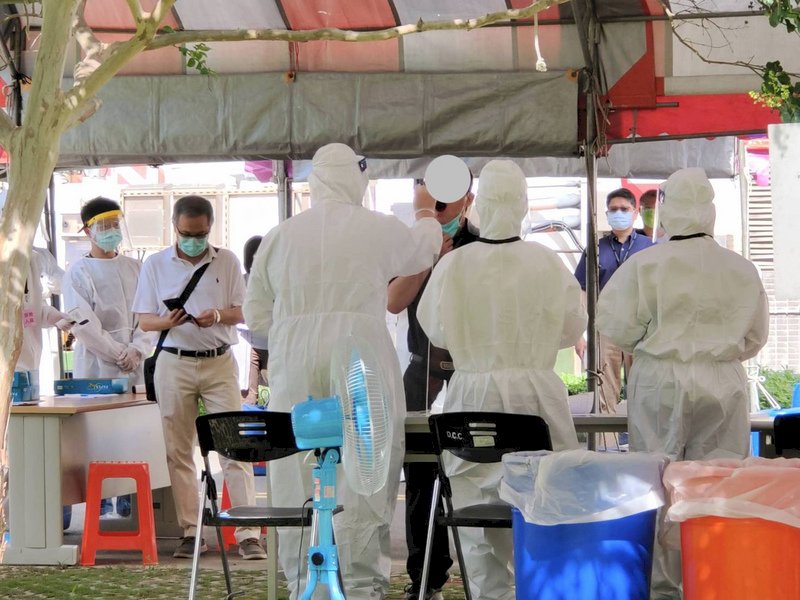 Foxconn is mass rapid testing employees at its headquarters in New Taipei City for COVID-19. That's as Taiwan's domestic outbreak continues and clusters have broken out in high tech factories in Miaoli County. Foxconn is one of the world's largest electronics manufacturers and makes famous products such as iPhones and Kindles.
The government is allowing companies to conduct mass rapid testing on its employees.
Foxconn's mass rapid testing began on Wednesday and will be conducted weekly. It will also consider testing employees at its other factories depending on how the outbreak evolves.
Foxconn said that it is testing employees in production, research, security, and factories. It also said that it began prevention measures in mid-May. Those who work or live in Greater Taipei have been asked to work from home.
Foxsemicon, one of Foxconn's subsidiaries, saw six confirmed cases among its workers in Miaoli County. This makes it the fourth company that has seen a cluster outbreak in Miaoli, a hub for high tech factories.
Foxsemicon CFO Frank Chen said its employees live in a different dormitory than those of King Yuan Electronics, which has seen a large outbreak, but that they might interact with one another.
When one of their migrant workers had symptoms last week, Foxsemicon conducted rapid tests on all their migrant workers the next day and found a total of six cases.
The factory has suspended operations for three days. Chen said it would affect revenue by two or three percent this month, but that this loss can be made up in the next quarter.
Meanwhile, Accton, another Miaoli factory that has seen an outbreak, said that it conducted rapid testing on 602 employees on Tuesday. Six were found positive and will undergo PCR tests. On Wednesday morning, all of the 237 employees who took rapid tests had negative results.