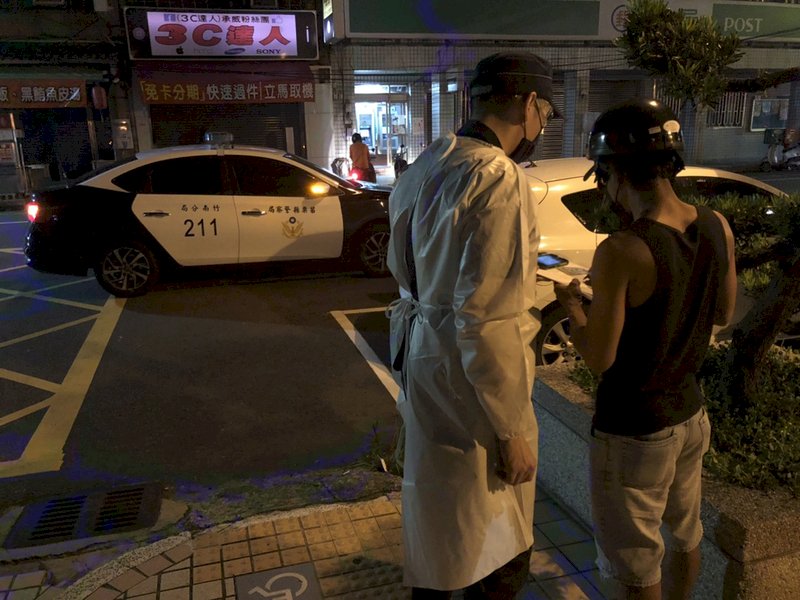 Human rights activists are protesting the Miaoli County magistrate's ban on migrant workers leaving their home. They say it is discrimination against migrant workers.
Miaoli County has faced a cluster outbreak of hundreds of COVID-19 cases in four of its high tech factories. Many of the patients are migrant workers who live in dormitories.
The Taiwan Association for Human Rights is calling on Maioli County Magistrate Hsu Yao-chang to reverse the ban that he announced on his Facebook page. It says the order has affected the lives of over 7,000 families that rely on migrant workers for long-term care.
The association says that as of April, there were 22,914 migrant workers in Miaoli County. Of them, 15,531 work in industry, 7,383 work in long-term care, and 66 are fishermen.
Activists say Hsu's ban makes it obvious that the local government sees all migrant workers as hidden cases. They say that Hsu did not take into consideration whether individual workers need to observe self-health management or home quarantine.
When asked about the order during the Central Epidemic Command Center's daily press briefing, Center Director Chen Shih-chung said the whole nation should abide by Level 3 alert restrictions. He did not voice support for Hsu's ban.