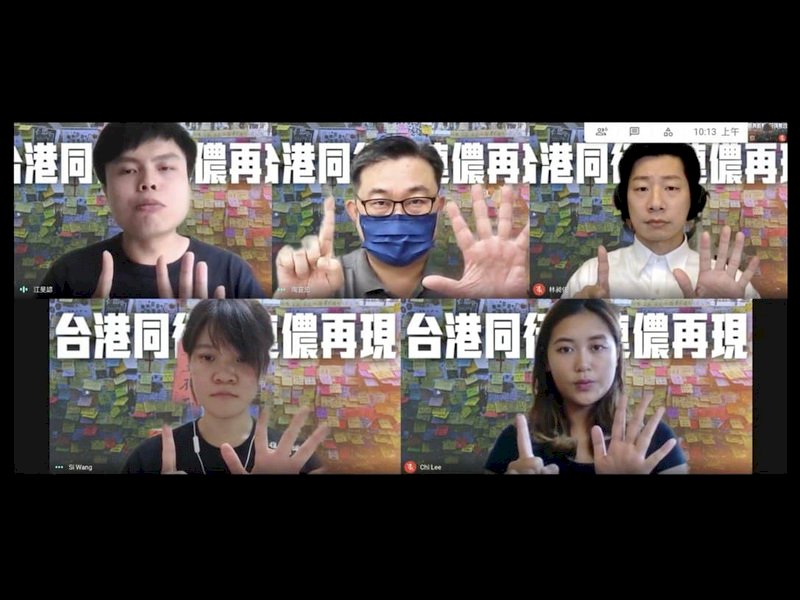 The Taiwan Association for Human Rights has called on the government to systematize regulations governing asylum seekers from Hong Kong.
The call came Wednesday during a virtual event held to mark the second anniversary of mass protests in Hong Kong against a bill allowing extraditions to China. During the event, the association's deputy secretary-general Wang Hsi said the current practice of assessing asylum seekers on a case-by-case basis allows for administrative flexibility, but has the downsides of making those needing protection feel as though they are not getting help and of using up official resources.
In a written response Thursday, the Mainland Affairs Council said that the government has taken concrete actions to protect the rights of Hong Kongers that go beyond speaking out on behalf of freedom and democracy in Hong Kong. These include setting up a Taiwan-Hong Kong Office for Exchanges & Services to assist Hong Kongers looking to study in, work in, invest in, or settle in Taiwan.
The council said that existing regulations, which call for assessing asylum seekers' cases on an individual basis, allow for flexibility in suitably processing asylum cases.