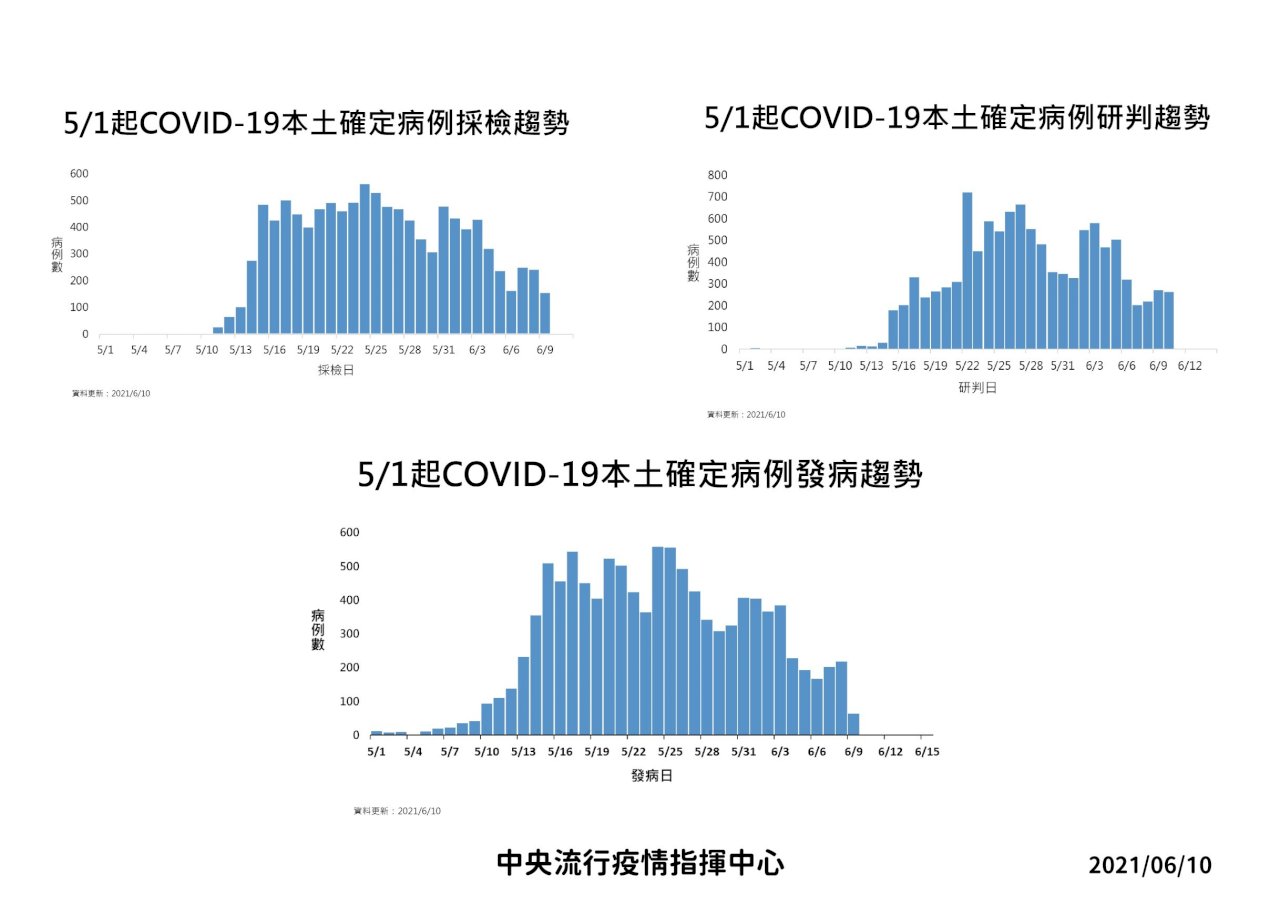 Taiwan reported 266 new cases of COVID-19 on Thursday. That includes 263 new domestic cases and three imported cases. The vast majority of the cases continue to be in the greater Taipei area in northern Taiwan.
The addition of 28 more deaths from the virus brings the death toll from the beginning of the pandemic to 361. The deceased include 21 men and seven women. All but three of them had pre-existing conditions.
Of the 263 new local cases announced on Thursday, 124 were men and 139 were women. They began experiencing symptoms between May 22 and June 9.
The Thursday totals (by city/county) are as follows:
New Taipei City: 112
Taipei City: 58
Miaoli County: 43
Taoyuan City: 14
Keelung City: 12
Changhua County: 10
Hualien County: 7
Nantou County: 2
Hsinchu County: 2
Yilan County: 1
Taitung County: 1
Tainan City: 1
As for the source of the 263 cases announced on Thursday, 170 had a travel history in the greater Taipei area. A specific source of transmission is known for 84 cases, the source is unknown for five, and four cases are still under investigation.
Taiwan also recorded three imported cases of COVID-19 on Thursday. Those include a traveler from the United States who had received both doses of the Pfizer-BioNTech COVID-19 vaccine while abroad. She developed symptoms four days after arrival while undergoing quarantine.
The two remaining imported cases include one traveler from India, and one from Nigeria.