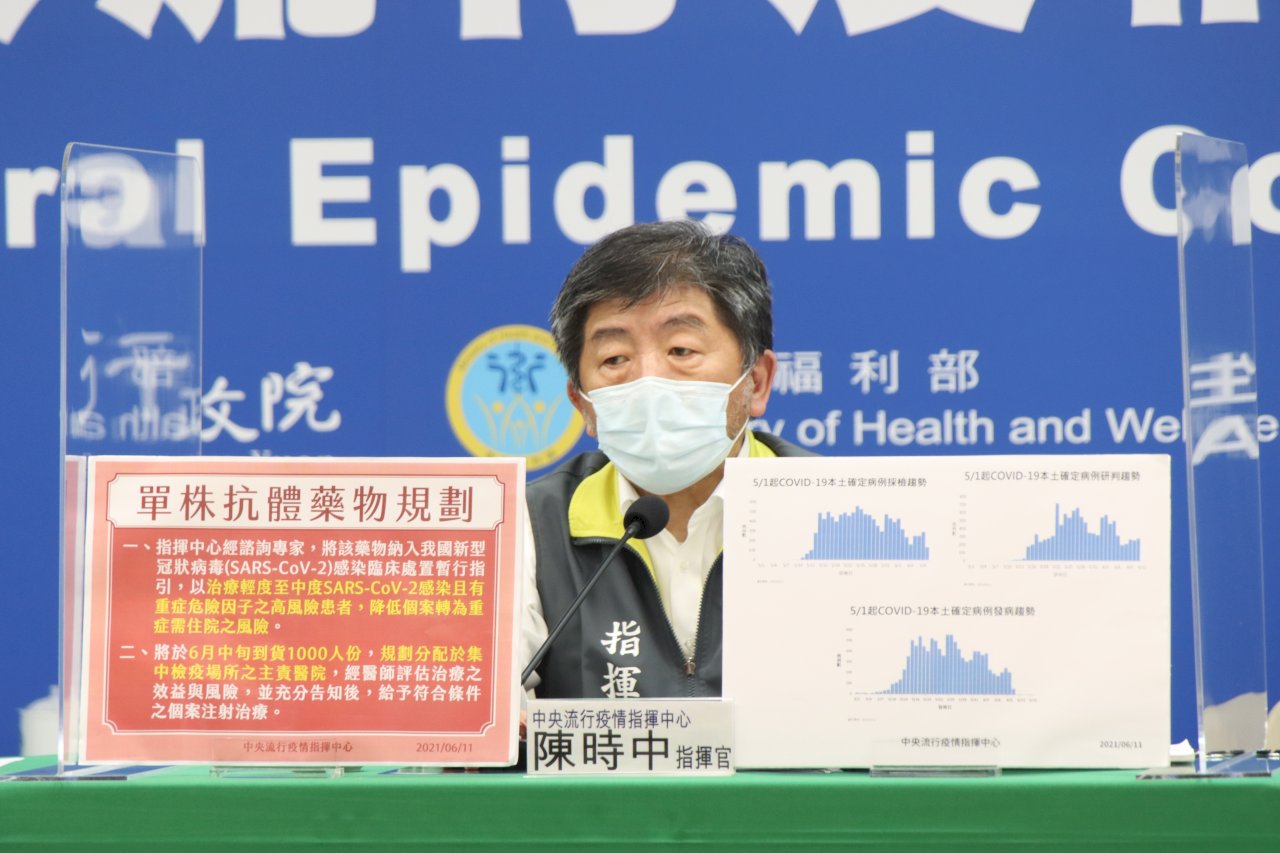 Taiwan reported 287 new cases of COVID-19 on Friday. That includes 286 new domestic cases and one imported case. The majority of the cases continue to be in the Greater Taipei area in northern Taiwan, and Miaoli County in northwestern Taiwan.
The addition of 24 more deaths from the disease brings the death toll from the beginning of the pandemic to 385. The deceased include twelve men and twelve women. All of them had pre-existing health conditions.
The Central Epidemic Command Center also says that it has bought doses of a compound monoclonal antibody product. The center says doctors will provide the therapy to high-risk patients with mild to moderate symptoms of COVID-19 to keep their symptoms from becoming more severe. The center says that monoclonal antibody products have already received emergency use authorization from the US Food and Drug Administration and other international medical institutions.
Of the 286 new domestic cases announced on Friday, 141 were men and 145 were women. They began experiencing symptoms between May 19 and June 10.
The Friday totals (by city/county) are as follows:
New Taipei City: 120
Miaoli County: 56
Taipei City: 49
Taoyuan City: 19
Hsinchu County: 12
Keelung City: 8
Changhua County: 7
Taichung City: 4
Yilan County: 3
Hsinchu City: 3
Yunlin County: 2
Hualien County: 2
Tainan City: 1
As for the source of the 286 domestic cases announced on Friday, 176 had a travel history in the Greater Taipei area. A specific source of transmission is known for 109 cases and the source is unknown for eight.
Taiwan also recorded one imported case of COVID-19 on Friday. The patient arrived in Taiwan from Thailand.