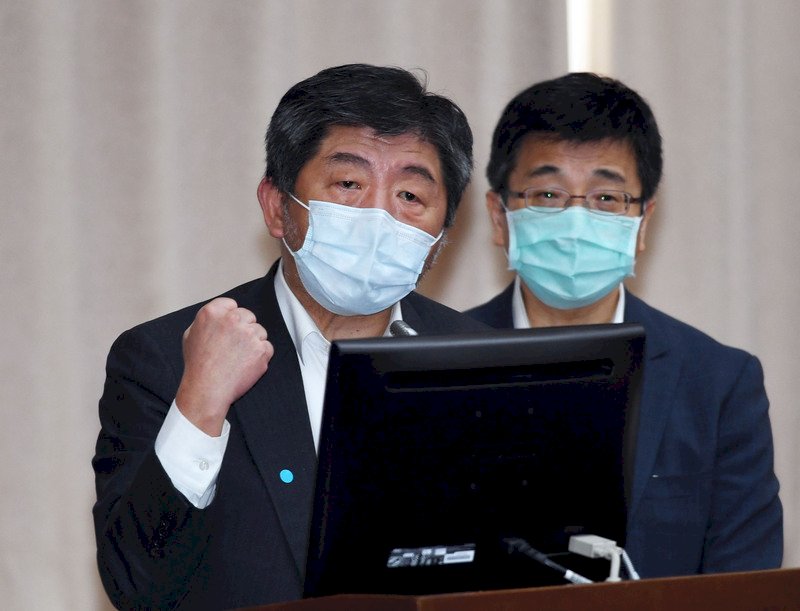 Health Minister Chen Shih-chung says experts will begin reviewing data at the end of June that give the green light to Taiwan's first domestic-made COVID-19 vaccine. The news on Friday comes a day after Taiwanese pharmaceutical company Medigen said its vaccine performed well in a Phase-II trial.
Taiwan has ordered 19.81 million doses of COVID-19 vaccines from abroad, but received only 2,116,600 doses to date. That's why the government has made it clear it has high hopes that Taiwan's own vaccines can make up the shortfall.
Health Minister Chen says the trial results show that the vaccine is safe and has a high seroconversion rate. The seroconversion rate measures what percentage of vaccine recipients developed antibodies to fight COVID-19 after vaccination. Chen says it is up to an expert panel to decide whether this means the vaccine will be effective at protecting people from the virus.
Taiwan's Food and Drug Administration says that the Medigen vaccine must be at least as effective as the Oxford-AstraZeneca vaccine in order to receive an emergency use authorization (EUA). Minister Chen says Taiwanese medical authorities are currently producing a report on the AstraZeneca vaccine's effectiveness in Taiwanese patients. Chen says once that is finished, the expert panel will be able to compare the results to the results of the Medigen trial to determine whether or not to grant an EUA.