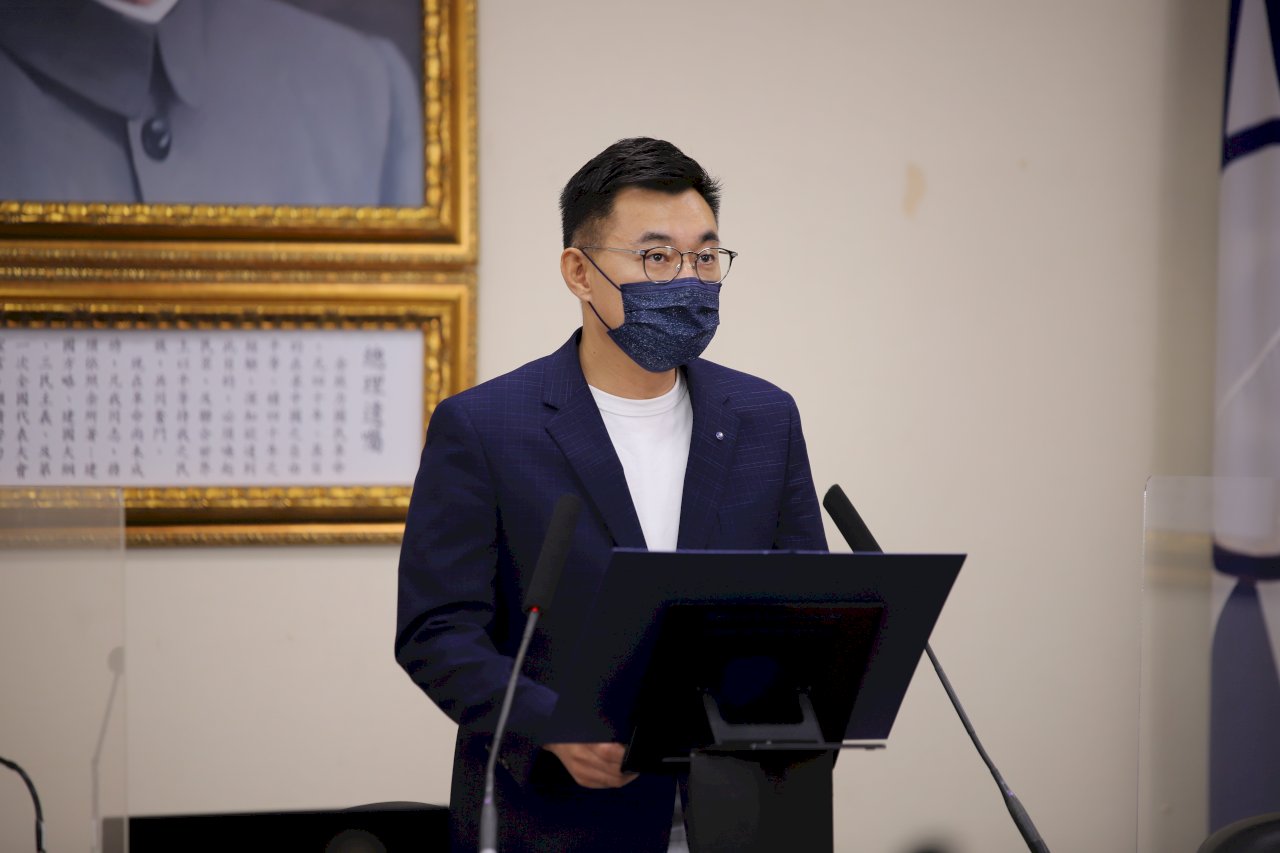 The chairperson of Taiwan's largest opposition party, the KMT, says many people doubt the effectiveness of COVID-19 vaccines currently in development in Taiwan. Chairperson Johnny Chiang's words on Friday come a day after Taiwanese pharmaceutical company Medigen said its Phase-II vaccine trial was a success.
In a press conference on Thursday, Medigen Vaccine Biologics Corporation announced the trial results of its COVID-19 vaccine. The company says 3,815 people took part in its Phase-II trial, with the oldest participant aged 89. Of the participants who got the vaccine, the company says 99.8% developed antibodies to fight COVID-19. It says none of the participants had serious adverse reactions.
Chiang says he is happy to see the progress of potential domestic vaccines, but he says people still have doubts about their effectiveness. He also says people are unsure whether international medical bodies will recognize the vaccines. This could lead to issues if countries require proof of vaccination against COVID-19 for international travelers to enter.
Chiang says he believes that once Taiwanese vaccines finish Phase-III trials and receive international recognition, more Taiwanese people will be willing to get vaccinated.