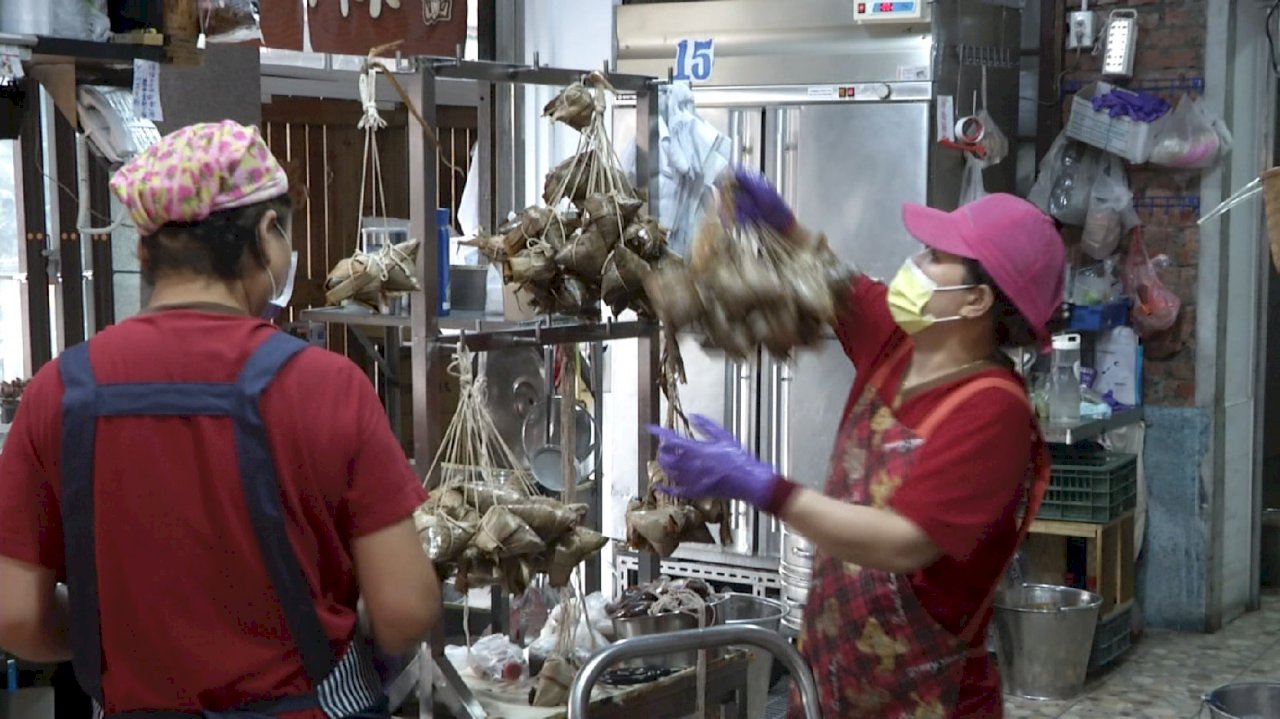 The Dragon Boat Festival is coming up soon, and Taiwanese people can't resist the seasonal sticky rice dumplings served on this holiday. Despite the COVID-19 pandemic, the restaurants that sell them are doing better than ever.
A Kaohsiung restaurant that makes sticky rice dumplings has been working around the clock for several days now. They are preparing for the Dragon Boat Festival on June 14, when these rice dumplings are traditionally eaten.
One of the employees at the restaurant says that customers used to come in and order just one or two and eat them on the premises. But with dining in now banned due to COVID-19, people are ordering bunches of rice dumplings to bring home instead. The owner said sales have doubled from the same period last year.
Another 100-year old rice dumplings maker in Pingtung has seen customers ordering by the case this year. This restaurant pre-wraps and freezes the rice dumplings in cold storage. The owner says orders have been coming in from companies and government agencies around the country. Sales have gone up three- to four-fold.
The pandemic has clearly not dampened everyone's desire to savor the traditional delicacy of one of Taiwan's biggest annual holidays.