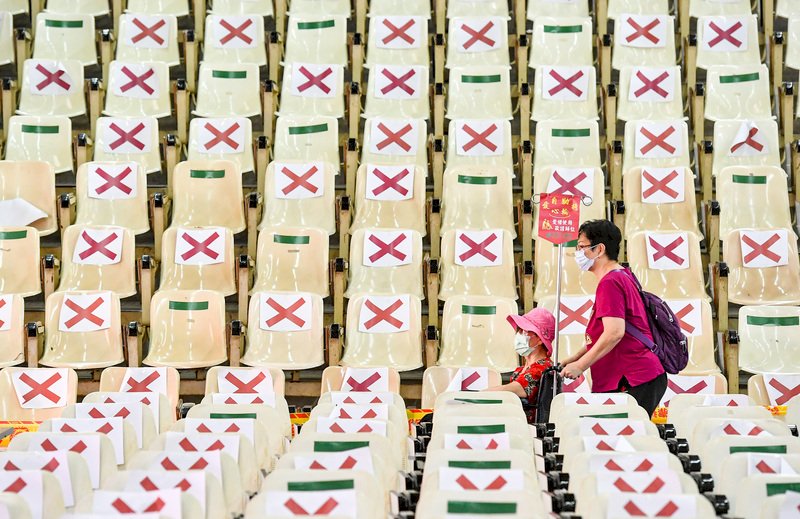 Taiwan reported 188 new cases of COVID-19 on Friday, including one imported case.
The addition of 21 more deaths from the virus brings the death toll from the beginning of the pandemic to 518. The deceased include twelve men and nine women, with the youngest patients in their fifties.
Of the 187 new local cases announced on Friday, 83 were men and 104 were women. They began experiencing symptoms between May 29 and June 17.
The Friday totals (by city/county) are as follows:
New Taipei City: 76
Taipei City: 71
Miaoli County: 26
Taoyuan City: 6
Keelung City: 4
Taichung City: 2
Hualien County: 1
Hsinchu County: 1
As for the source of the 40 cases outside of Greater Taipei announced on Friday, a specific source of transmission is known for 38 cases, and the source is unknown for two.
Taiwan also recorded one imported case of COVID-19 on Friday, a traveler from India who arrived on Wednesday.
The Central Epidemic Command Center (CECC) says that more than half of the 12,210 COVID-19 patients diagnosed between May 11 and June 16 have already been released from quarantine.
The CECC also says that it has received 25 reports of deaths following vaccination with the AstraZeneca COVID-19 vaccine. That's out of more than 1.2 million people who have received a dose. Health Minister Chen Shih-chung says authorities have not yet established that the deaths are linked to vaccination.