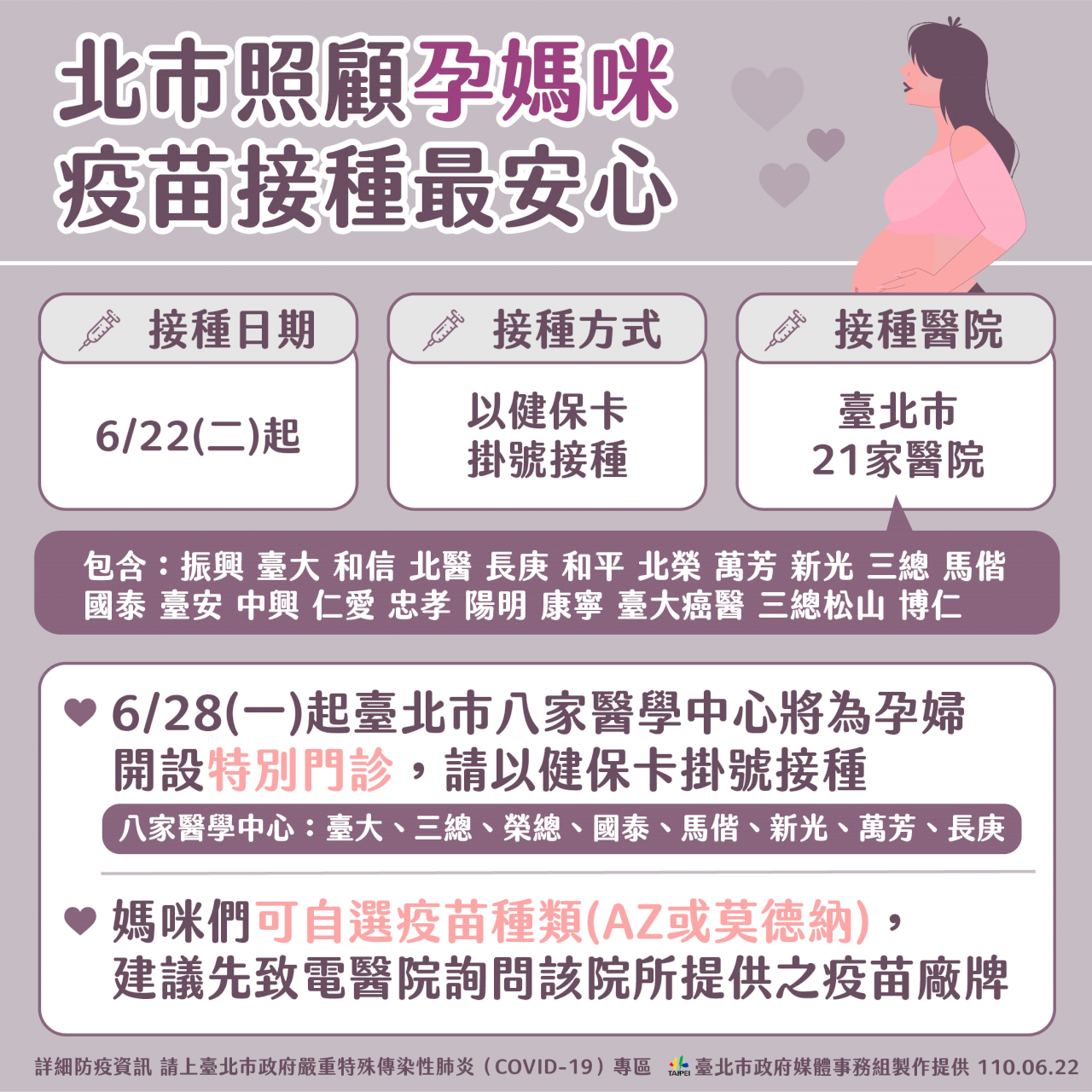 The Central Epidemic Command Center announced on Tuesday that around 180,000 pregnant women in Taiwan are now eligible to get a COVID-19 vaccine.
The health authorities on Monday published a new list of priority groups of people to be vaccinated. The adjustment came after Taiwan received a donation of 2.5 million Moderna doses from the United States over the weekend. Expecting mothers are now listed sixth on the list of ten eligible groups. They are joining those aged 75 and above.
Pregnant women can choose to get the AstraZeneca or the Moderna vaccine, according to the Central Epidemic Command Center. However, the command center suggested that expecting mothers seek advice from their doctors before taking the jabs.