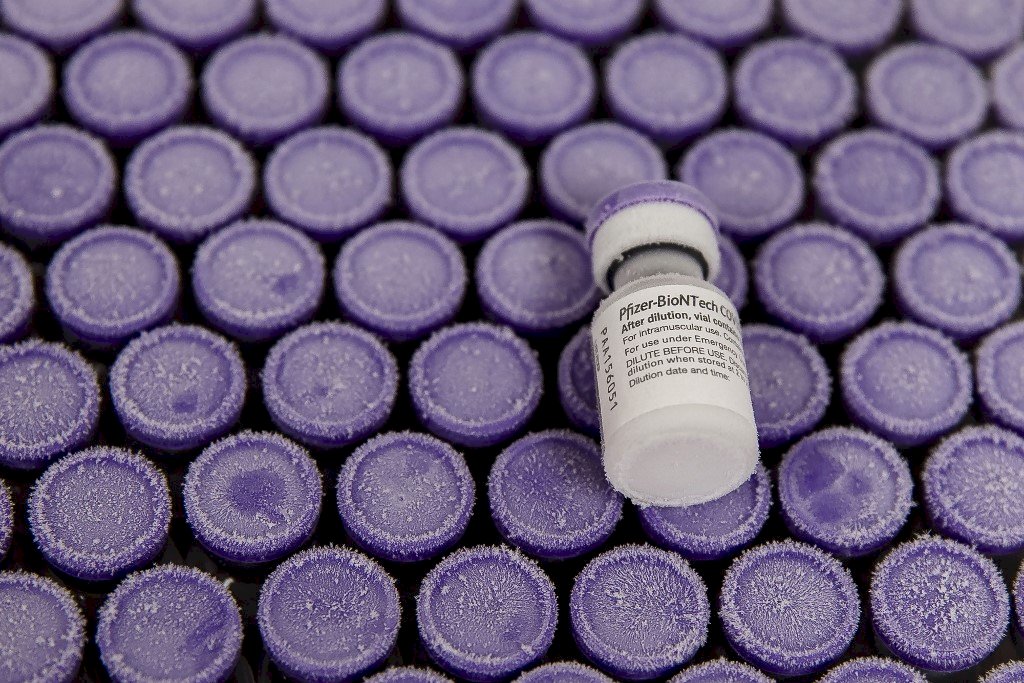 A Taiwanese Buddhist foundation has signed a deal to import five million doses of the Pfizer/BNT COVID-19 vaccine to Taiwan. The Tzu Chi Foundation signed the deal with the China-based regional distributor – Shanghai Fosun Pharmaceutical. It then delivered the document to the Centers for Disease Control on Wednesday morning.
This agreement is the third of its kind. It follows quickly behind two similar agreements by civic groups to import five million vaccines each. Those were signed by the world's largest semiconductor maker, TSMC, and the Yonglin Education Foundation, run by Foxconn founder Terry Gou.
Taiwan's government has said that its own attempts to purchase the Pfizer/BNT vaccine had been thwarted due to interference from China.
Cabinet spokesperson Lo Ping-cheng told a press conference on Wednesday afternoon why civic groups had been able sign the deals for 15 million vaccines. He said it's because they combined the money and drive of civic organizations with the power of the government.
The Cabinet says Taiwan's Centers for Disease Control will now apply for emergency use authorization from the Food and Drug Administration for all 15 million doses. They will also oversee the import and distribution of the vaccines.
Cabinet spokesperson Lo Ping-cheng declined to answer questions about the price or when the doses are likely to arrive, saying that it's confidential.
If approved, the Pfizer/BNT vaccine is likely to be the first vaccine in Taiwan that can be given to children as young as twelve years of age.