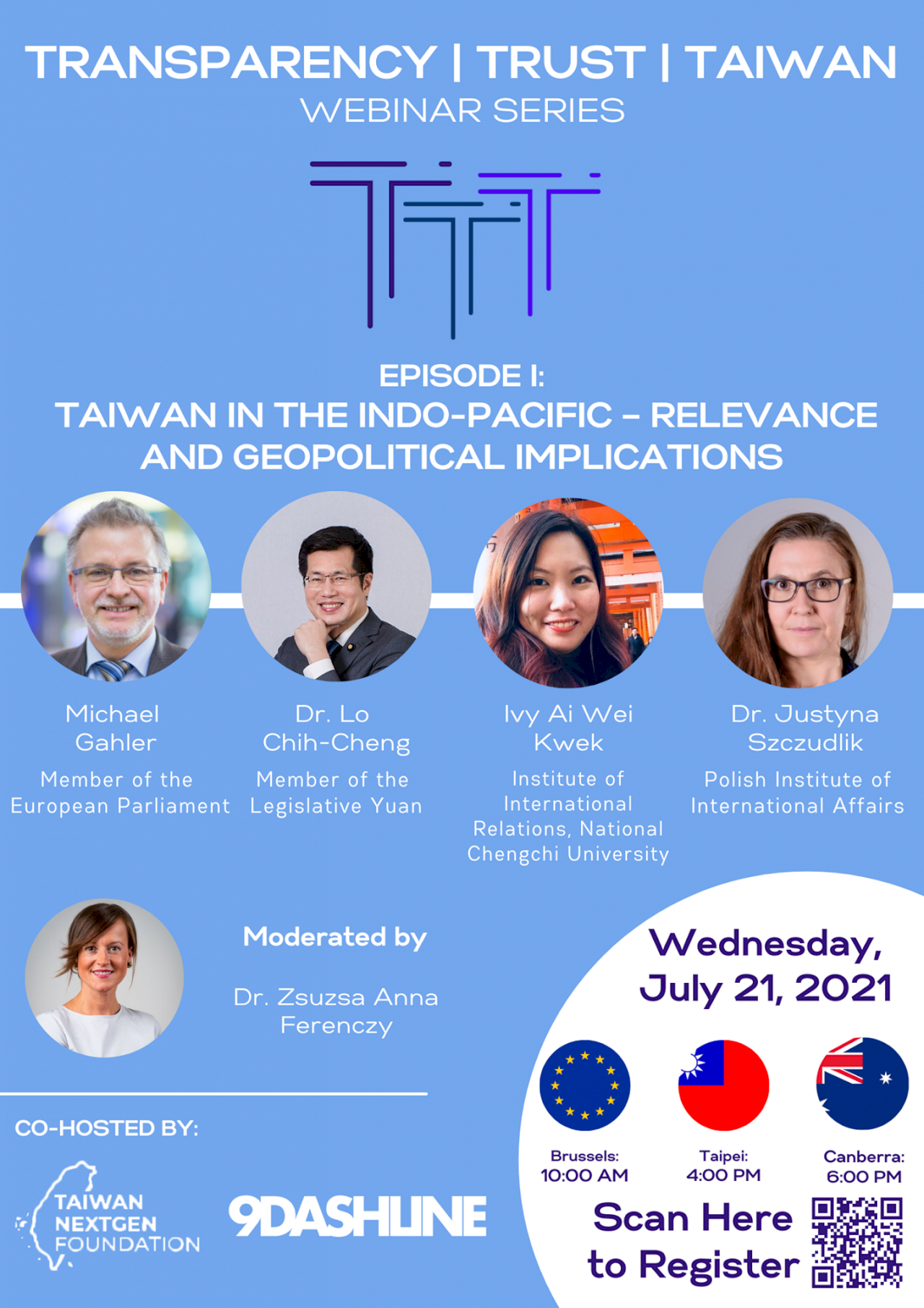 A member of the European Parliament's foreign affairs committee says the EU wants to expand its cooperation with Taiwan. Those words on Wednesday came from German diplomat Michael Gahler during an online panel discussion held by Taiwan NextGen Foundation and 9DashLine.
Taiwan has received support from a number of European countries in recent months, most notably in the form of vaccine donations from Lithuania and Slovakia. More recently, Lithuania announced that it would work with Taiwan to establish a representative office in the country.
Gahler says that the European Union is paying increasing attention to developments in the Indo-Pacific region and to China's "increasing assertiveness". He highlights the fact that the EU foreign affairs committee published its first independent report on Taiwan earlier this year. Gahler says the report evaluates the prospects of broadening and deepening the cooperation between Brussels and Taipei.
Wednesday's event took place under the title "Taiwan in the Indo-Pacific: Relevance and Geopolitical Implications". The next events in the webinar series will take place in August and September.