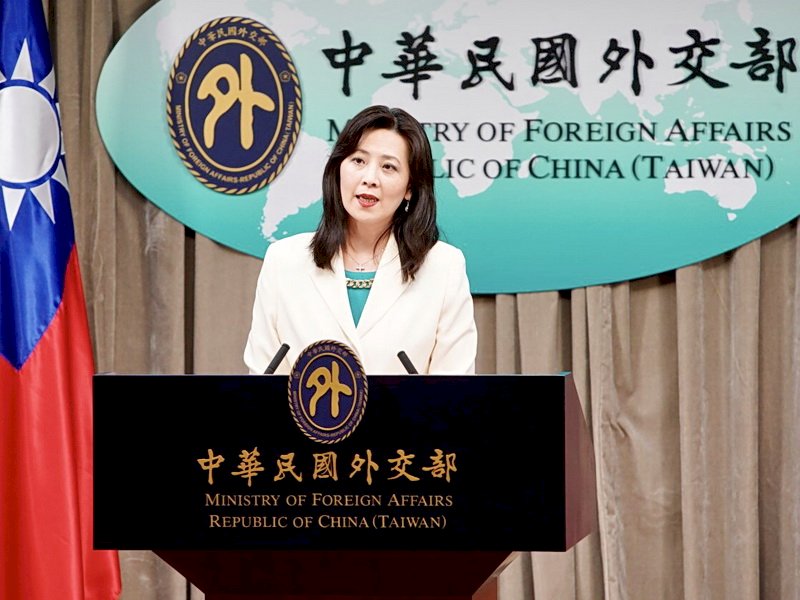 China highlighted the Taiwan issue as the most important issue to China during high-level talks held between the United States and China on Monday.
Chinese Foreign Minister Wang Yi said that the two sides of the Strait have not been reunified but they are both parts of China. He also said that China had the right to use any measures to stop provocative Taiwan independence forces. It called on the US to hold to its promises in this regard and act cautiously.
In response to Wang's remarks, Taiwan's foreign ministry says Beijing's claim that Taiwan is part of China is groundless and deviates from international recognition. On Tuesday, Foreign Ministry spokesperson Joanne Ou said the Republic of China on Taiwan is an independent sovereignty and only Taiwan's 23 million people and its elected government can represent Taiwan in the global community. Ou also said Taiwanese people will safeguard Taiwan's sovereignty and protect its democracy.
Wang met with US Deputy Secretary of State Wendy Sherman in the Chinese port city of Tianjin just outside of Beijing. Sherman is the highest-ranking US official to visit China since Biden took office.
Sherman expressed Washington's concern over Beijing's conduct in cyberspace and in the Taiwan Strait, the East China Sea, and South China Sea. Sherman also said the US was concerned about China's anti-democratic crackdown in Hong Kong, genocide and crimes against humanity in Xinjiang, and curbs on press freedom.
Wang, on the other hand, told the US that there were three lines that could not be crossed if the US-China ties were not to spiral out of control. These include challenging China's system of "socialism with Chinese characteristics", blocking China's development and violating China's sovereignty over Xinjiang, Hong Kong and Taiwan.
The meeting highlighted the differences between the two superpowers and follows a contentious initial meeting between US and Chinese officials held in March in Anchorage, Alaska. During that meeting, Wang and senior Chinese diplomat Yang Jiechi exchanged angry words with Secretary of State Antony Blinken and National Security Adviser Jake Sullivan.