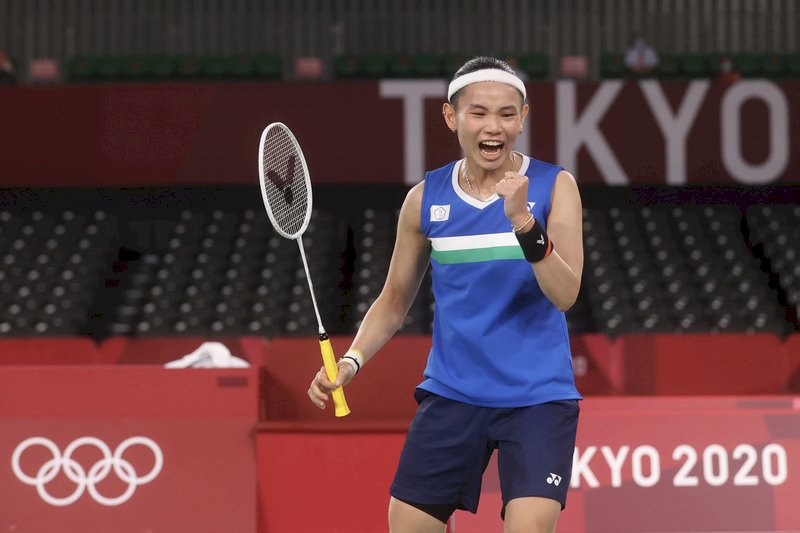 Taiwan's badminton star Tai Tzu-ying is one step closer to an Olympic gold medal after defeating India's P.V. Sindhu in the women's singles semi-finals on Saturday. Tai is ranked the world's number one badminton women's singles player.
She beat Sindhu in two sets 21-18, 21-12. At the previous Olympics in Rio de Janeiro, Tai lost to Sindhu.
On Sunday evening, Tai will be competing for her first Olympic gold medal against Chinese player Chen Yufei who is ranked second in the world.
Tai told the Badminton World Federation (BWF) that her dream is to win an Olympic medal. Saturday's victory has already secured Tai her dream, though Sunday's match will determine whether her medal is gold or silver.
27-year-old Tai is a native of Kaohsiung and began playing badminton with her parents in elementary school. She became the world's number one ranked badminton women's singles player in December 2016 and holds the BWF's record for most weeks at number one.