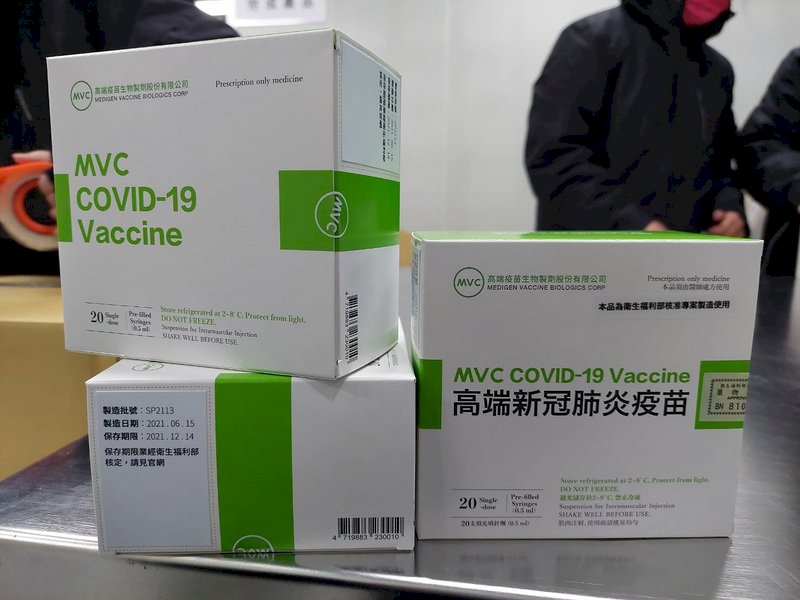 Taiwan's first locally-made COVID-19 vaccine is set for Phase III trials in Paraguay. The jab's manufacturer, Medigen Vaccine Biologics Corp., says it will work together with the National University of Asuncion near Paraguay's capital city.

The two sides recently resolved a naming issue in their agreement that caught some attention. The memorandum had originally used "China-Taiwán" to refer to Taiwan. Foreign Ministry spokeswoman Joanne Ou said on Tuesday that the phrase was changed to "the Republic of China (Taiwan)".
The Phase III trials will be held jointly with the National University of Asuncion's medical school. They will consist of around 1,000 participants, to be recruited in the coming months. Analysis of interim data should be available before the end of the year.
Paraguay is one of Taiwan's 15 diplomatic allies and its only one in South America. As of July 25, the country had given at least one vaccine dose to a quarter of its population.
Medigen is also set to produce 5 million COVID-19 vaccines for Taiwan this year.
Taiwan gave the locally-made vaccine an Emergency Use Authorization (EUA) last month. That came after research showed recipients had antibodies three times higher than those who had received the AstraZeneca vaccine.
Experts then used a technique called "immuno-bridging" to infer that Medigen's vaccine is probably at least as effective as the AstraZeneca vaccine. However, other countries still have not formally recognized immuno-bridging as a legitimate way to determine a vaccine's efficacy.
The Medigen vaccine is now available as an option on Taiwan's vaccine registration system, and over one million people have signed up for it. Taiwan has a population of 23.5 million.