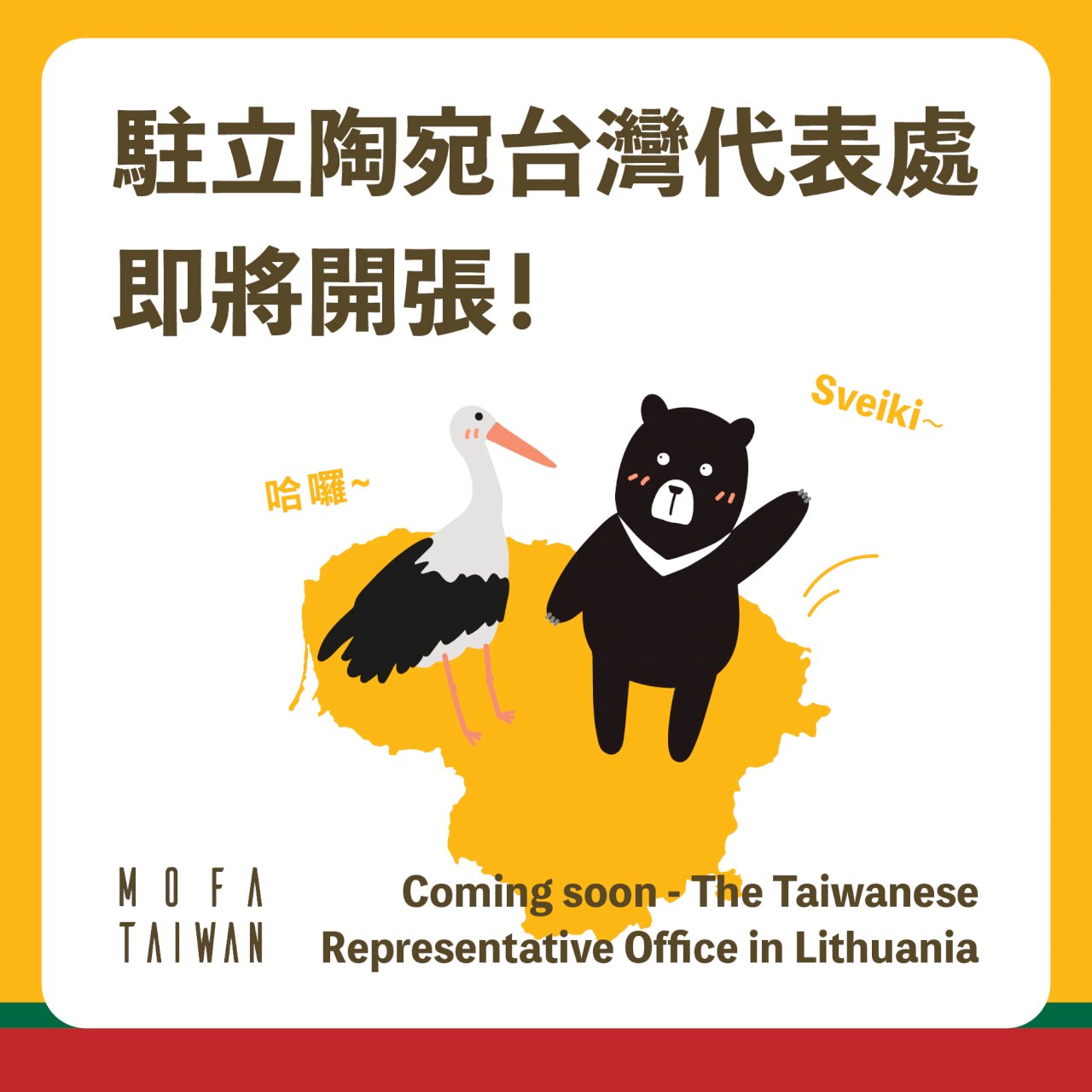 Lithuania's Minister for Economy and Innovation Aušrinė Armonaitė says that Vilnius is still set on opening a representative office in Taiwan.
Armonaitė says the plan remains to open a Lithuanian office in Taiwan before the end of the year.
The goals of the office include diversifying Lithuania's export markets, opening up new opportunities for business development, and expanding Lithuania's partnerships with Southeast Asia. In particular, Lithuania hopes to see Taiwanese businesses learn more about Lithuania's potential, especially in high tech and innovative fields as well as high added value industries.
Beijing is displeased with the recent warming in Taiwan-Lithuania ties. However, Armonaitė says that the EU, of which Lithuania is a member, has strong links with Taiwan, including strong economic ties. She said that Lithuania pursues mutually beneficial ties with all countries, including China, but that bilateral ties must be based on the principle of equality. She said that Lithuania will not give up on becoming one of 67 countries to have a trade office in Taiwan.