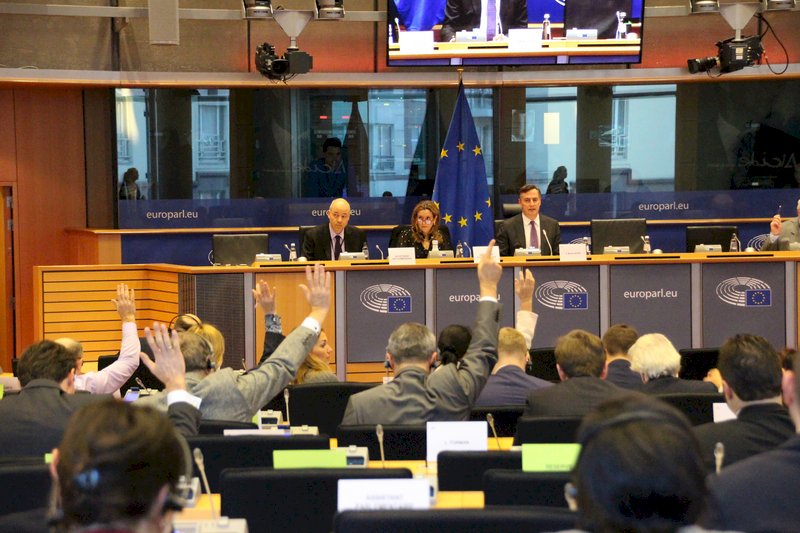 The European Parliament's Foreign Affairs Committee has approved a report and a series of amendments meant to improve Taiwan-EU ties.
The report expresses the European Parliament's concern over Chinese aggression towards Taiwan and calls on Beijing to stop all acts that damage stability in the Taiwan Strait. It says that no change to the cross-strait status quo that goes against the wishes of Taiwan's people should take place. It also calls on the EU to work proactively with international partners to protect peace in the Taiwan Strait and secure Taiwan's democracy.
The report calls for Taiwan's inclusion in the EU's Indo-Pacific cooperation strategy and for more exchanges between EU and Taiwanese officials at the highest levels. On the economic front, the report calls for an impact assessment on a Taiwan-EU bilateral investment agreement before the end of the year.
Amendments the committee passed include a proposal to rename the European Economic and Trade Office in Taiwan to "The European Union Office in Taiwan". Another welcomes Lithuania's decision to allow a Taiwanese representative office to open in its capital and condemns Chinese retaliation against Lithuania as a result.
The report and amendments will now pass on to the full European Parliament for a vote in the plenary session scheduled for next month.
The foreign ministry has welcomed the European Parliament committee's support and highlighted the values of freedom, democracy, human rights, and the rule of law that Taiwan and the EU share.