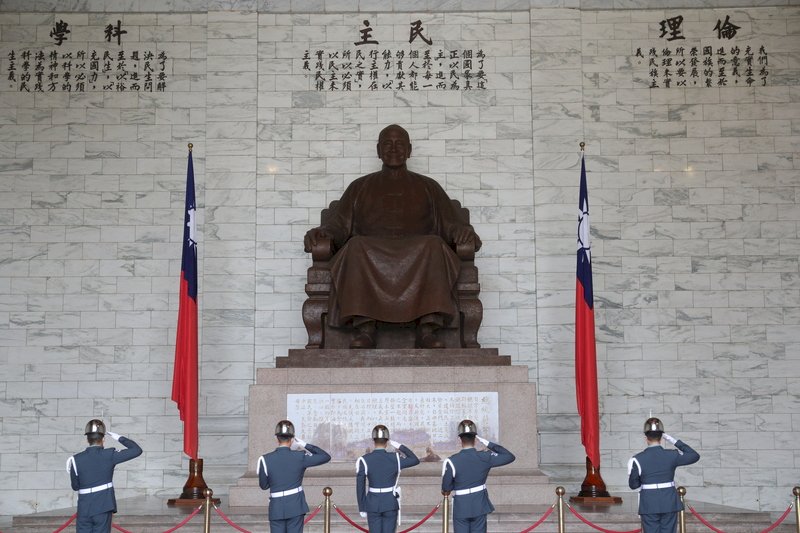 Taipei's Chiang Kai-shek Memorial Hall is set to be dismantled and rebuilt in a way that reflects the values of contemporary Taiwanese society. The Transitional Justice Commission said on Wednesday that these changes to the memorial are necessary to properly honor the past and promote a tolerant, free, and democratic space.
Committee leader Yeh Hong-ling says that the most important part of the plan is the removal of Chiang's statue, because it conflicts with the ideals of freedom and democracy, and ignores historical tragedies.
Chiang is a deeply controversial figure in Taiwan. During his decades in power, he was responsible for the bloody 228 incident of 1947, during which academics estimate tens of thousands died. Martial law was declared and remained in place for 40 years. The period of violent political repression under his one-party state would come to be known as the White Terror.
The commission does not plan to demolish the entire structure of the memorial hall, but rather alter it to better reflect Taiwan's culture and history.
Yeh says that the committee will continue to develop plans for the hall and gather opinions from the general public in the upcoming months. She says the committee expects to hold an exhibition on the potential renovations in March or April of 2022, and then send the final plan to government officials.
The committee has still not decided whether the name of the hall and of the nearby metro station will need to be changed.
Yeh says that because the memorial hall and all its components are still considered valued cultural artifacts, reconstruction will take a long time, allowing for a preservation protocol. Therefore, no definite date has been set for the renovation's completion.