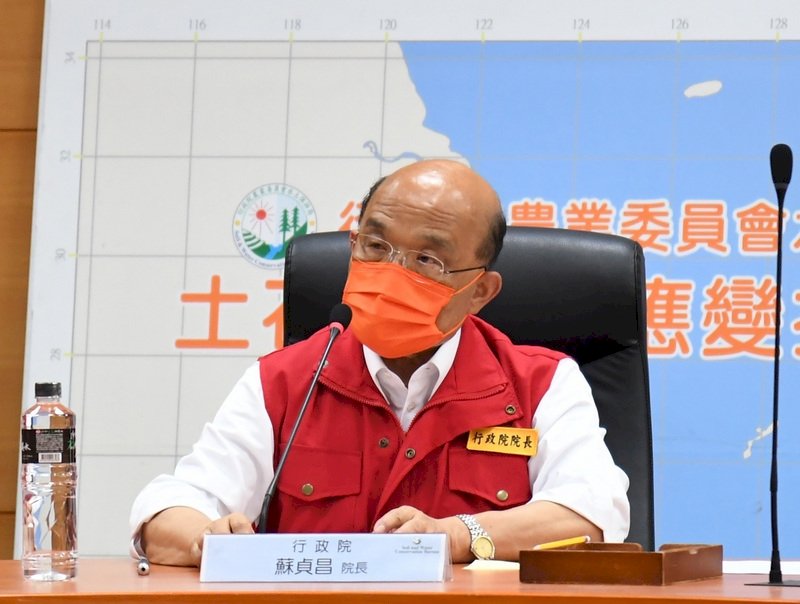 Premier Su Tseng-chang says cities and counties that have seen zero cases recently should be able to loosen their COVID-19 restrictions. He was speaking on Monday at a national pandemic prevention meeting.
On Tuesday, Premier Su said that he has asked the Central Epidemic Command Center (CECC) to loosen restrictions in certain parts of Taiwan.
As COVID-19 variants have spread around the world, the premier said he is grateful for how people in Taiwan abide by the government's disease preventive measures. The premier said Taiwan's recent clusters have largely been contained. He hopes that restrictions can now be relaxed so people's lives and livelihoods won't be affected by the pandemic.