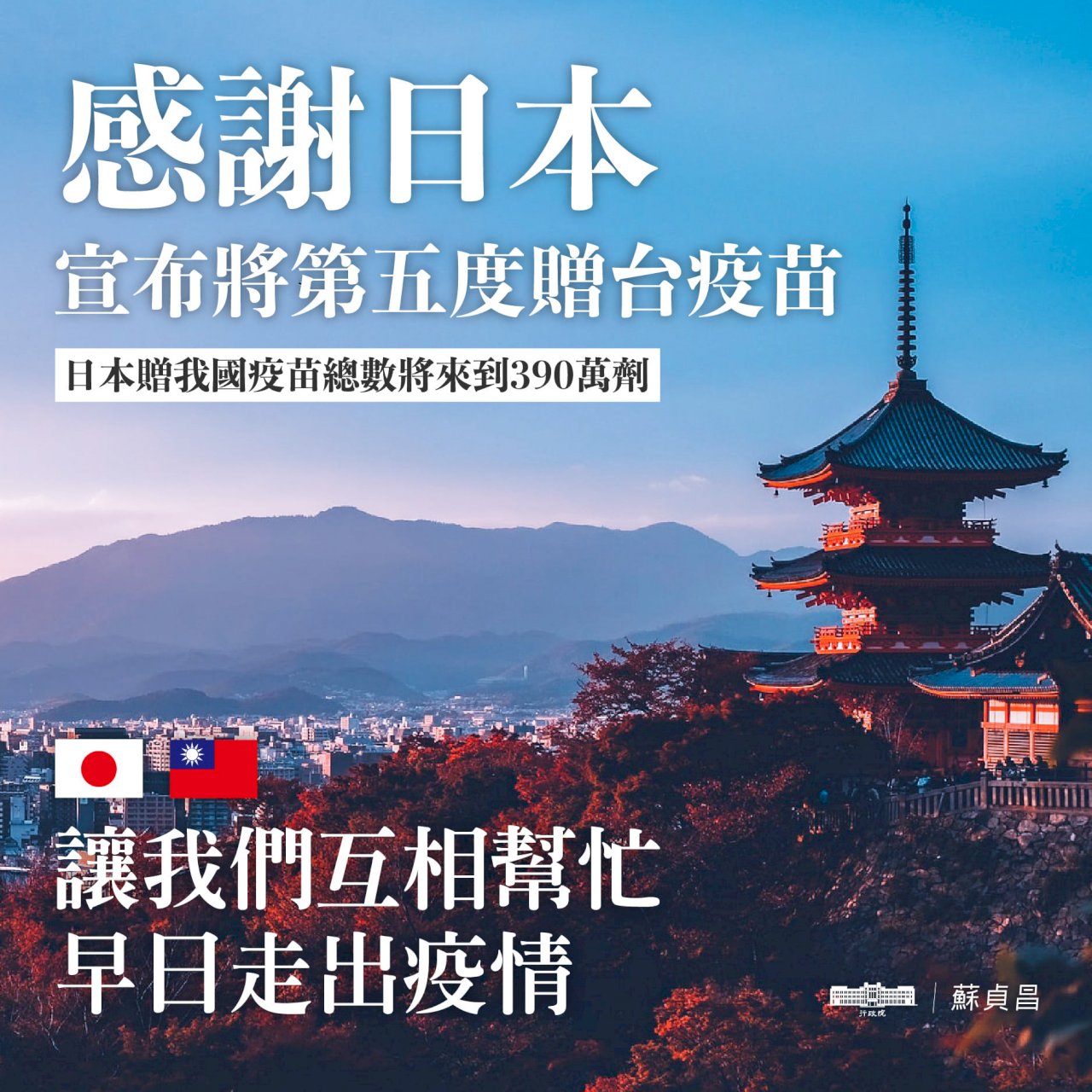 Japan's Foreign Minister Toshimitsu Motegi announced on Tuesday that Japan will donate another 500,000 AstraZeneca COVID-19 vaccines to Taiwan. This will be Japan's fifth batch of vaccine donations to Taiwan, bringing the total to 3.9 million AstraZeneca doses so far.
Foreign Ministry spokesperson Joanne Ou said Taiwan and Japan have extended a helping hand to each other during the COVID-19 pandemic. Taiwan is grateful to Japan for its assistance. She believes that as the two sides continue to help each other, Taiwan and Japan will be able to overcome difficulties faced during the pandemic.
Taiwan assisted Japan by donating masks and epidemic prevention supplies to Japan last year. Ou said Japan has supported Taiwan's participation in the WHO by passing a unanimous resolution on the issue in the Japan House of Councillors. Japan's Prime Minister Yoshihide Suga also expressed support for Taiwan's bid as an observer to the World Health Assembly at the recent G7 Summit in June.
Meanwhile, Presidential Office spokesperson Xavier Chang expressed thanks for Japan's generosity on behalf of the Presidential Office.