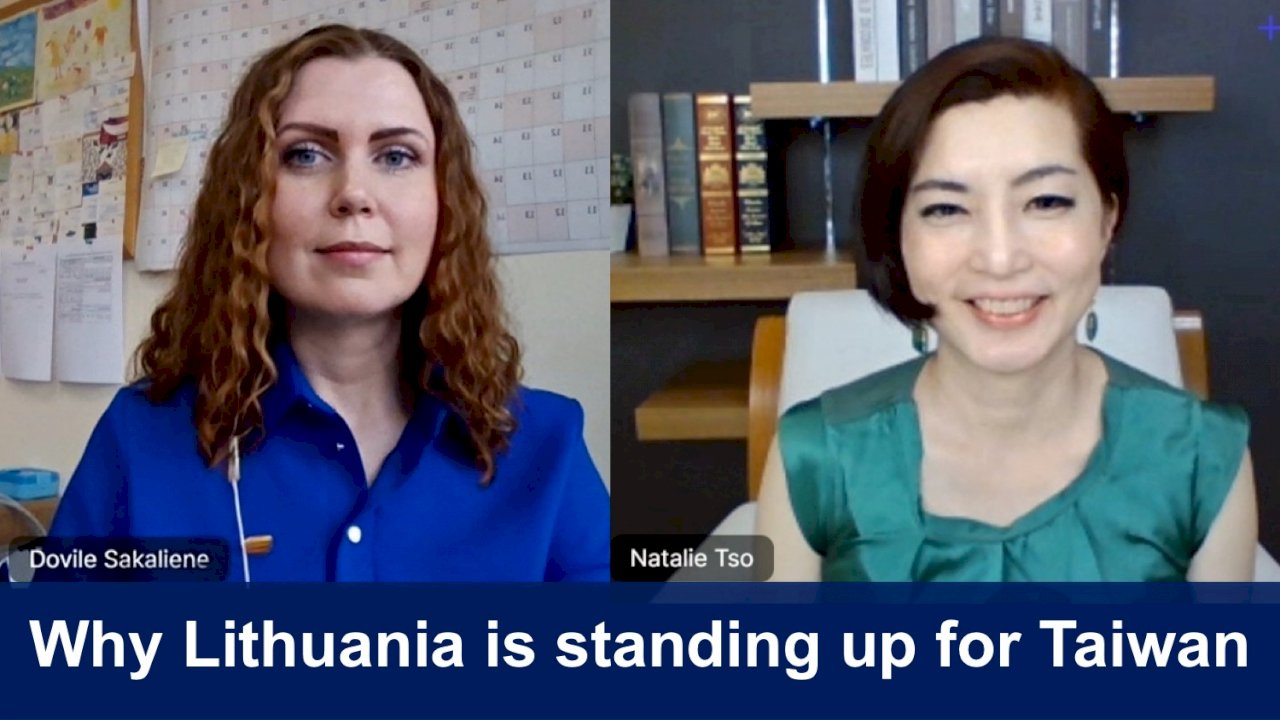 Lithuania is pursuing stronger ties with Taiwan despite economic sanctions from China. China has been blocking trade with Lithuania because it is welcoming a Taiwanese Representative Office in its capital.
Most countries ask Taiwan to use the word "Taipei" in the official names of its representative offices abroad because of pressure from China. But the Taiwanese office in Vilnius will use the word "Taiwan" in its official name. Beijing has reacted angrily, recalling its ambassador to Lithuania and demanding that Lithuania also withdraw its ambassador to Beijing.
In an interview with RTI, Lithuanian Member of Parliament Dovilė Šakalienė said that Lithuania stands to lose 0.5% GDP growth due to China's economic sanctions. China is Lithuania's seventh-largest source of imports, with imports worth 1.2 billion Euros. At the same time, China is Lithuania's 22nd-largest export market, with annual exports worth 300 million Euros.
Despite the economic losses, Šakalienė said, "We can manage this". She said that Lithuania will look instead to other markets in democratic countries. She also said that trade relations with democratic countries are more viable because they are not affected by politics.
Šakalienė said that Lithuania is standing up for Taiwan because Lithuania was oppressed during 50 years of Soviet occupation. During that time, the Soviet Union deported 130,000 Lithuanians to Siberia and imprisoned 150,000 out of a population of less than three million. She said one in five families suffered political persecution, including her own.
Šakalienė said, "We sympathize with Taiwan, as every nation has the right to self-determination. We have to stand up together."
Lawmakers from democracies around the world in the Interparliamentary Alliance on China released a video on Monday that called on countries to "Stand with Lithuania" and "Stand with Taiwan" as Beijing puts undue pressure on Lithuania due to its ties with Taiwan.
Taiwan is planning to send an economic delegation to Lithuania, as well as to Slovakia and the Czech Republic to strengthen economic ties next month. These three countries have all donated COVID-19 vaccine doses to Taiwan during a recent outbreak.