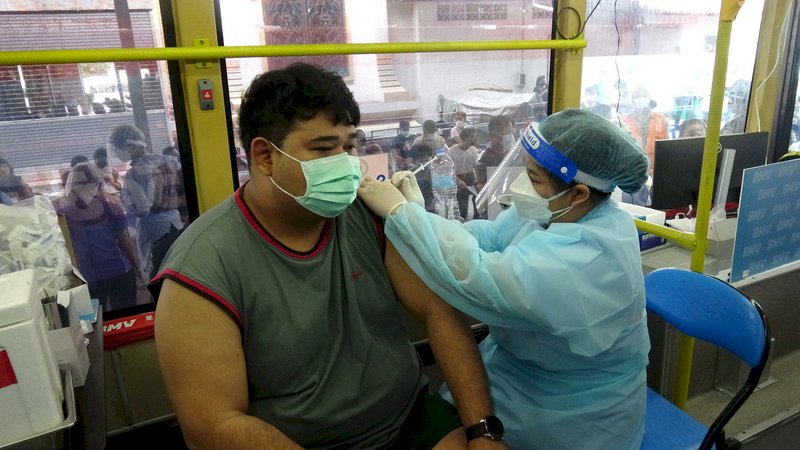 Another batch of just under a million Pfizer-BioNTech COVID-19 vaccine doses is set to arrive in Taiwan on September 22. The shipment of 700,000 to 800,000 doses will be the first to bear customized labels written in traditional Chinese characters.
Taiwan has accepted a donation of 15 million BioNTech vaccine doses from tech giants TSMC and Foxconn, and Buddhist humanitarian group the Tzu Chi Foundation. The first batch of this donation arrived in Taiwan on September 2 with the original vaccine labels written in simplified Chinese characters.
This was a point of contention, as Taiwan's government had insisted that the label should not include the name of BioNTech's Chinese partner Fosun Pharma. The government also insisted on removing the shot's official brand name, Comirnaty.
However, Health Minister Chen Shih-chung says that this first shipment had been originally intended for delivery to another country. He says changing them before shipping to Taiwan would have been inefficient.
Foxconn's charitable branch, the Yonglin Foundation, says that the new batch of vaccines is ready to ship from Europe. However, the intended cargo airline, Luxair, is currently experiencing high demand. That's why the foundation says it is contacting other airlines to ship the vaccines to Taiwan as soon as possible.
Foxconn CEO Terry Gou says that the full donation of 15 million vaccines should arrive in weekly shipments of 700,000 to 800,000 doses. He says he hopes that eight to nine million BNT doses will have arrived by the end of 2021.
Gou says he will continue to try to secure more vaccines for Taiwan.