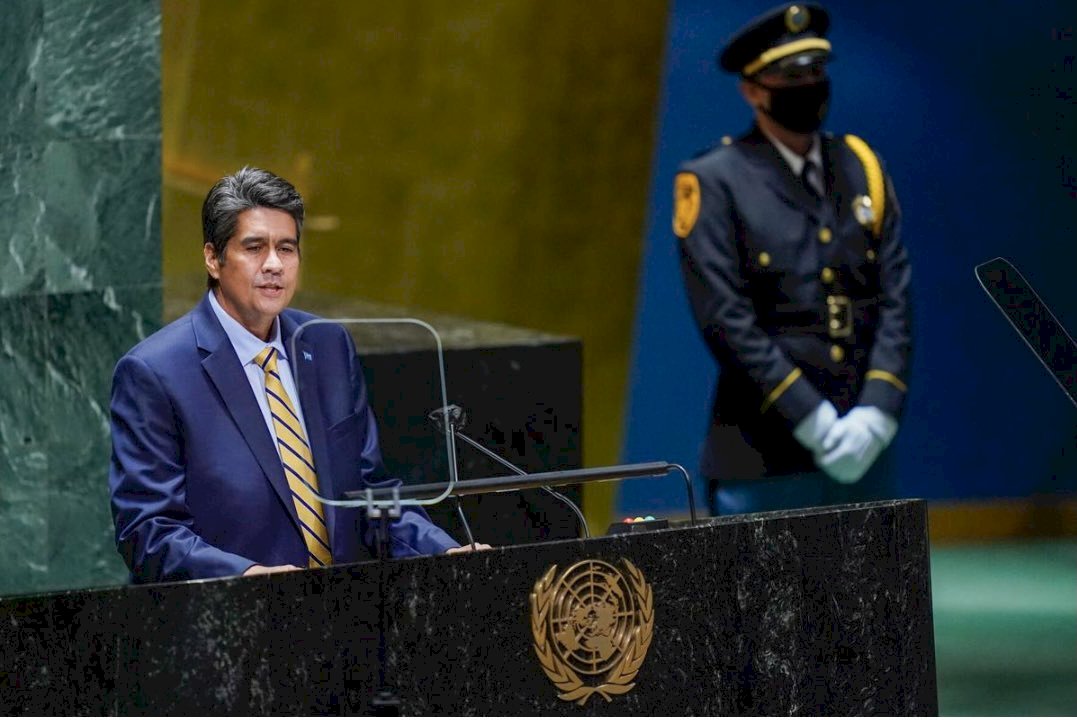 The president of the Pacific island nation of Palau, Surangel Whipps Jr., has called for Taiwan's inclusion in the United Nations. That came during an address Whipps made Tuesday during the UN General Assembly's annual debates.
Palau is one of 15 nations that maintain full diplomatic relations with Taiwan. Since Taiwan was removed from the UN in 1971, it has become customary for these allies to use some of their speaking time at the annual UN General Assembly Debates to voice support for Taiwan's return.
During his speech, Whipps thanked partners including Taiwan for their assistance towards keeping Palau free of COVID-19 with donations of medical supplies.
He also spoke about Taiwan's leadership in the face of the COVID-19 pandemic. He said that Taiwan's international response to the pandemic has facilitated cooperation and led to the creation of a sterile "travel bubble" with Palau. This has in turn allowed for the resumption of cooperation in the areas of medicine and education as well as economic engagement.
Whipps called on the UN to accept Taiwan as a contributor to its efforts, and said that Taiwan's people must be given a voice in accordance with the UN charter.