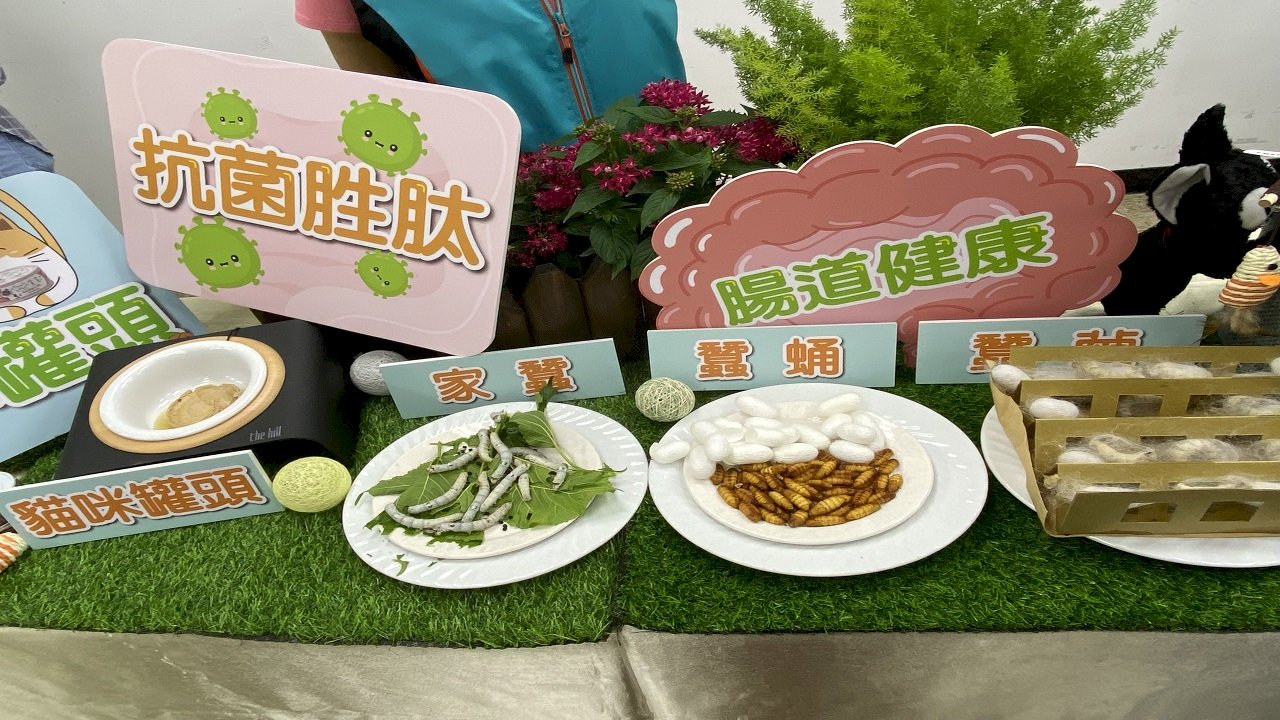 A new Taiwan-developed cat food contains a highly unconventional ingredient. If you're squeamish, beware. But if you're concerned about the odors coming from your cat's litter box, then this might be the perfect cat food for you.
The Miaoli District Agricultural Research and Extension Station has been studying the different components of the silkworm chrysalis since 2017. And it's come to a surprising conclusion: silkworm pupae make a great addition to certain types of animal feed.
Experiments show that silkworm pupae can reduce harmful bacteria in the intestinal tracts of animals by as much as 15%. They even help to promote better absorption of nutrients and thus the health of the animals eating them.
Head of the research institute, Lu Hsiu-ying, says that after five years, she and her team have been able to induce natural antibacterial peptides during the pupation period. Lu says the team has been successful in adding pupa to chicken feed and now they are using it in cat food, too.
The pupae seem to have gotten the feline seal of approval. And cat owners may want to try giving their cats feed containing these immature insects. Researchers found that after eating their silkworm-based concoction, cats had firmer muscles, more glossy fur, and a better appetite. 30% of the pet owners whose cats took part in the experiment even felt that their cats have become more energetic.
But most importantly, cats who ate the feed filled with silkworm pupae had far less stinky litter boxes afterwards: the pupae help with odor reduction too, a sure blessing for cat lovers everywhere.