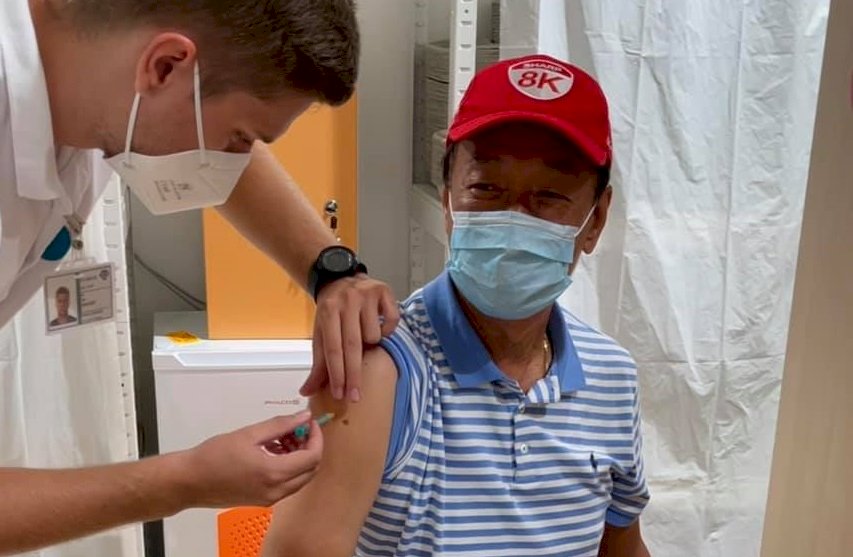 Foxconn founder Terry Gou says that two more batches of custom-label BioNTech Covid-19 vaccine will arrive in Taiwan on October 7 and 8. The batches will contain between 1.6 million and 1.8 million doses.
Foxconn-affiliated Yonglin Foundation, alongside the semiconductor giant TSMC and the Tzu Chi Foundation, are donating custom-label BioNTech vaccines to Taiwan. They have been arriving in batches since the end of September.
Gou has also said that between September 30 and October 4, a total of 1.4 million custom-label BioNTech vaccine doses made their way to Taiwan.
Taiwan's Central Epidemic Command Center said on Monday that number of vaccine doses that TSMC, Foxconn's Yonglin Foundation, and the Tzu Chi Foundation have donated has reached 3,320,000 doses.