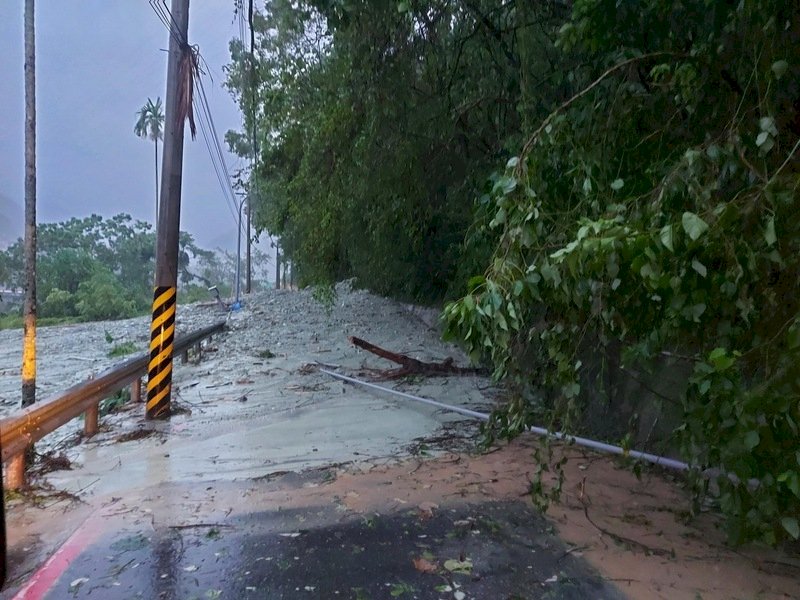 Even though typhoon Kompasu missed Taiwan by a relatively wide margin, it still brought torrential rains and strong winds island-wide.
Taiwan experienced torrential rains and gusty winds on Monday and Tuesday, turning many roads into creeks and forcing drivers to move forward very precariously.
Typhoon Kompasu is passing close to Taiwan, creating a strong convection system over the east coast and bringing strong showers to Hualien and Taitung on Tuesday morning.
The Central Weather Bureau said mountainous areas near Pingtung saw the most rainfall - over 470 mm at 10 am - while rain gauges at Taroko National Park near Hualien showed between 280 and 330 mm. The Bureau has already called off its maritime typhoon alert, but the weather system is set to bring yet more rainfall to Taiwan.
Cities on the east coast like Taitung, Yilan, and Hualien may see between 150 and 250 mm of rain, while gauges at higher elevations may reach 300.
The rains are said to subside later in the day on Tuesday, but coastal areas may still experience wind gusts of up to 36 m/s. With volatile weather conditions everywhere in Taiwan, those who have to go outdoors should exercise caution.