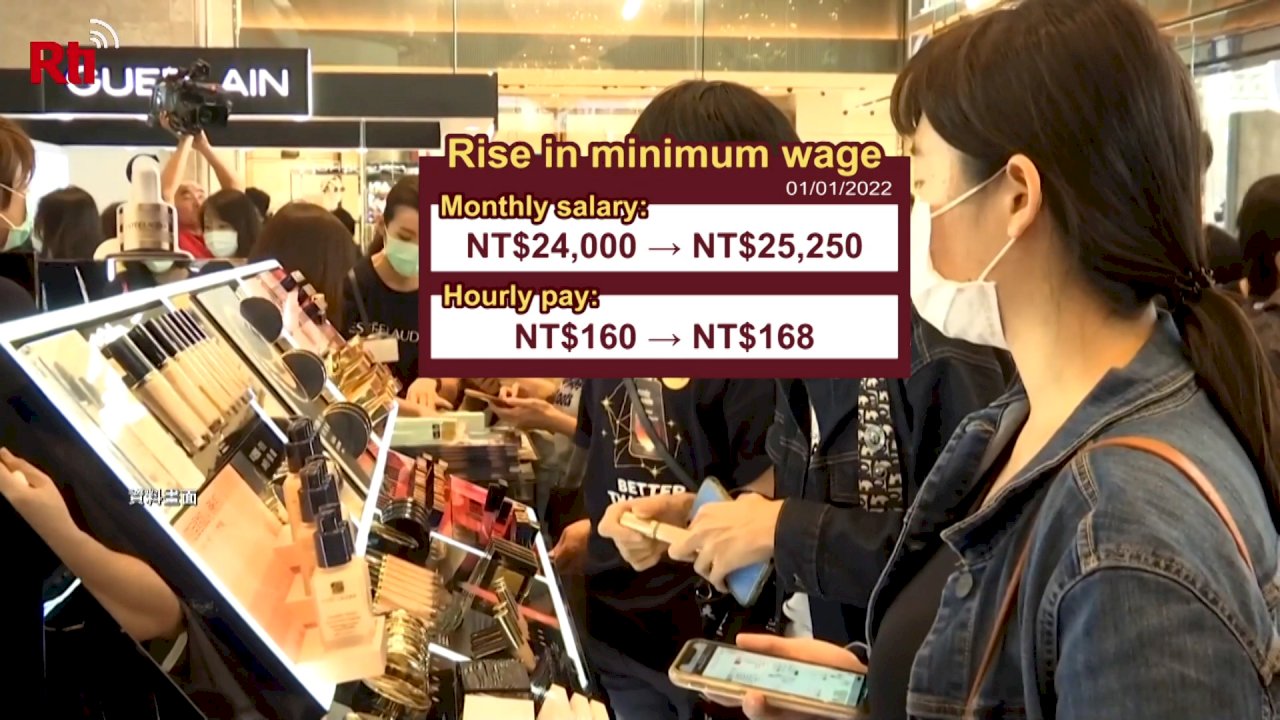 Taiwan's minimum wage is going to rise. That's going to help employees in the food and beverage industry which saw major setbacks due to the ban on indoor dining that lasted over two months due to the COVID outbreak in May.
The government has announced that it will raise the minimum wage starting January 1, 2022. The minimum monthly salary will rise from NT$24,000 to NT$25,250 (US$897), while the minimum wage per hour will increase from NT$160 to NT$168 (US$6).
But is that enough? Some employees say their company isn't making money so they won't get much of a raise, and others say the change won't makea big difference due to inflation.
A survey shows most people think the minimum monthly salary should be at least NT$26,000 (US$923).
1111 Job Bank spokesperson Vivi Huang says this decision will mostly affect people working in dining services, since many of them receive minimum wage.
Another survey found most of Taiwan's workforce hasn't received a raise in over three years. For department store salespeople, it's been over four years. Though the government is making wage progress, most people in Taiwan are going to need more than the recent minimum wage hike to make a difference.