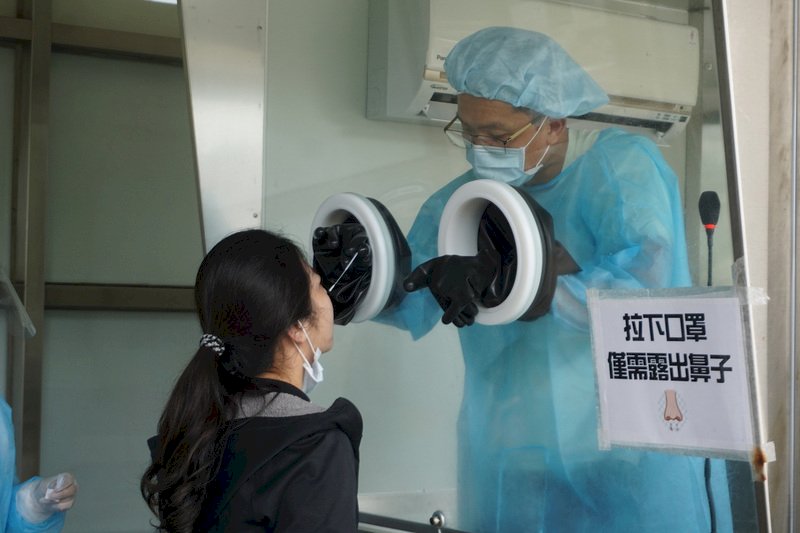 Many in Taiwan are hoping the government will relax Covid-related restrictions. Medical experts are weighing in on the five indicators set by the Central Epidemic Command Center.
Taiwan's recent Double Ten national holiday provided a chance to go outside for many people tired of the pandemic lifestyle. Central Epidemic Command Center Director Chen Shih-chung says the current alert level has not yet been lowered, and there are five factors that will determine when this can happen: the number of cases of unknown origin, availability of medical resources, vaccination rates, the international pandemic situation, and public compliance with epidemic prevention measures.
But can life go back to normal when these standards are met? Experts have differing opinions.
The director of National Taiwan University Children's Hospital, Huang Limin, says two of the indicators are the most important: the number of daily cases and the vaccination rate, which must reach around 80%.
Doctor Chou Bai-chien from Taipei Medical University says many of the indicators are too subjective, and Taiwan's biggest problem right now is the lack of large-scale screening.
The coming days will show if Taiwan will get as lucky after the Double Ten long weekend as it did following the Dragon Boat Festival and keep case numbers low. Experts say we cannot get careless, and loosening mask mandates will not be that easy.
Central Epidemic Command Center expert Li Bing-ying says only two or three weeks of no local cases would put his mind at ease, and that mass activities over the National Day weekend could increase the risk of infection.
Director Huang says that even before the vaccination rate reaches 80%, we could consider where and if people who have already gotten both vaccine doses can take off their masks.
Experts agree that reaching vaccination goals and wearing masks is the best way to ensure a speedy return to normal life.