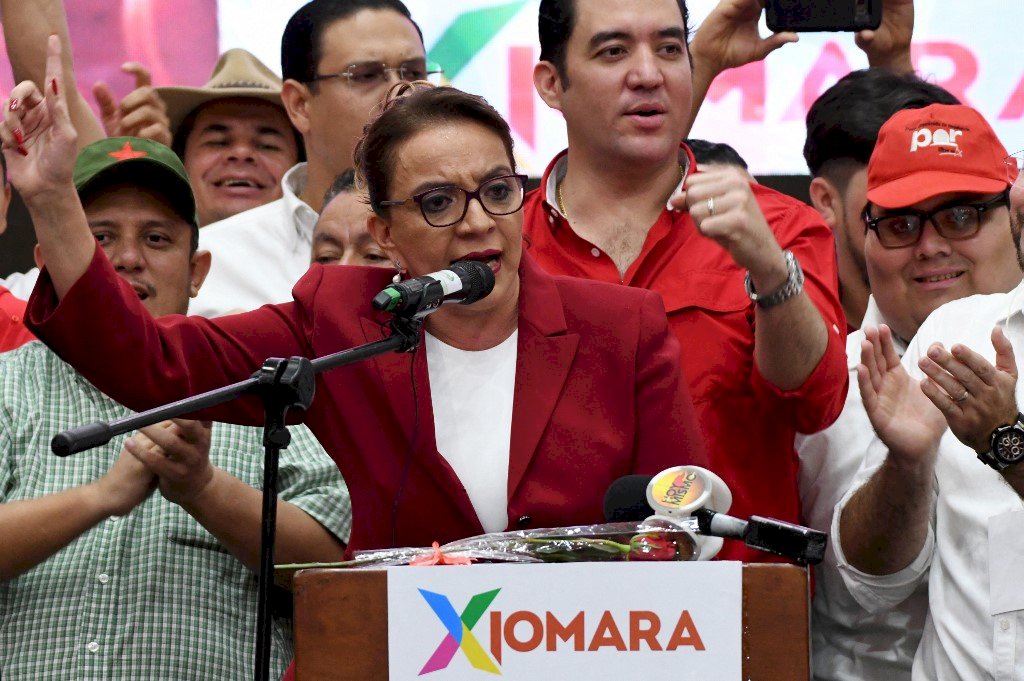 China-friendly Honduran presidential candidate Xiomara Castro has received an unexpected boost ahead of the country's November election. That's after fellow candidate Salvador Nasralla announced Wednesday that he is dropping out of the race and backing Castro.
Castro has said that if elected, she will establish diplomatic relations between Honduras and China. This would make Honduras the latest in a string of countries to break ties with Taiwan in recent years.
Polling by CID-Gallup previously indicated that Castro and Nasralla each had about 18% support. Leading the race with 21% support was the candidate for the ruling National Party of Honduras, which has maintained ties with Taiwan. However, if Nasralla's supporters now follow his lead and back Castro, a diplomatic rupture between Honduras and Taiwan appears possible.