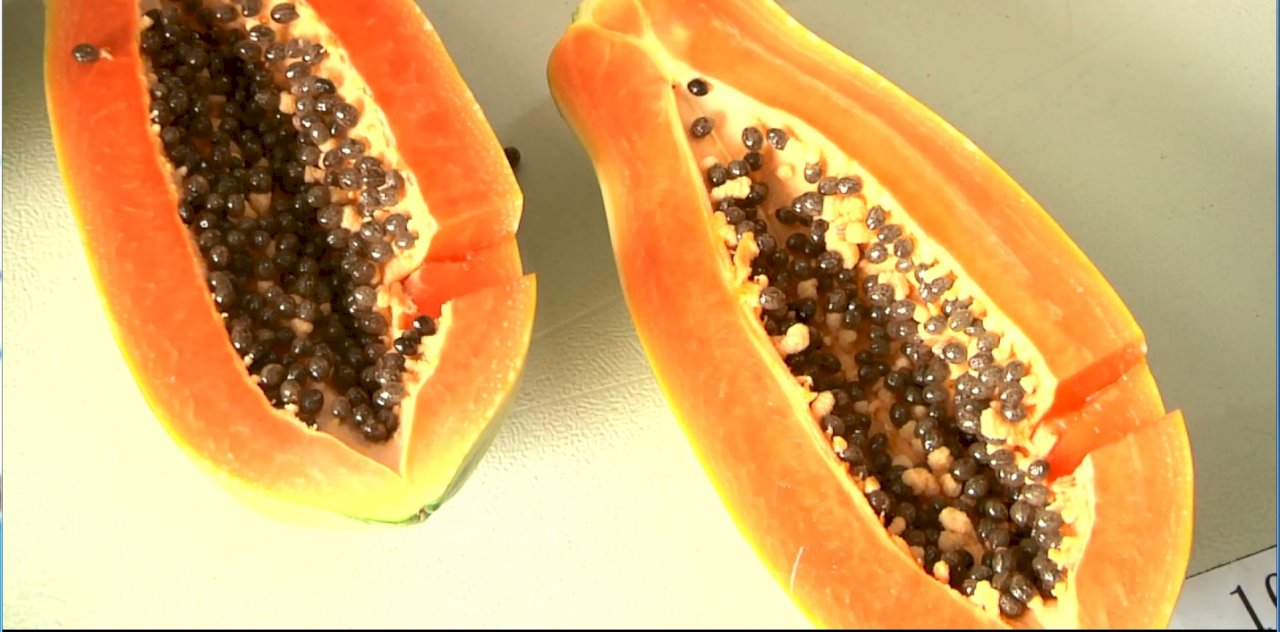 This freshly cut papaya is full of mouthwatering fruit, but it comes at a jaw-dropping price. Due to a long stretch of heavy rainfall in August, the papaya harvest was much more meager than usual. Therefore, prices have surged to their highest level in the last 17 years.
The leader of a local farmer's association says he's never seen anything like this in all his years as chairman. He says that prices have risen to NT$120 (US$4.27) per kilogram. At the same time last year, papayas only cost about NT$30 (US$1.07) per kilo. Now, shoppers are shocked to see a price that's four times what they're used to.
Many fruit stalls are simply refusing to purchase papayas from farmers at such a high price. One vendor says that he hasn't sold papayas in over a month, since the cost of a single fruit can come out to around NT$200 (US7.12). A drink shop owner says he probably won't be selling papaya milk, a Taiwanese favorite, until at least next month.
Although the size of the harvest has been less than ideal, the quality of these papayas is as delicious as ever. Still, most people will have to wait around two to three months before prices drop to a number they can finally swallow.