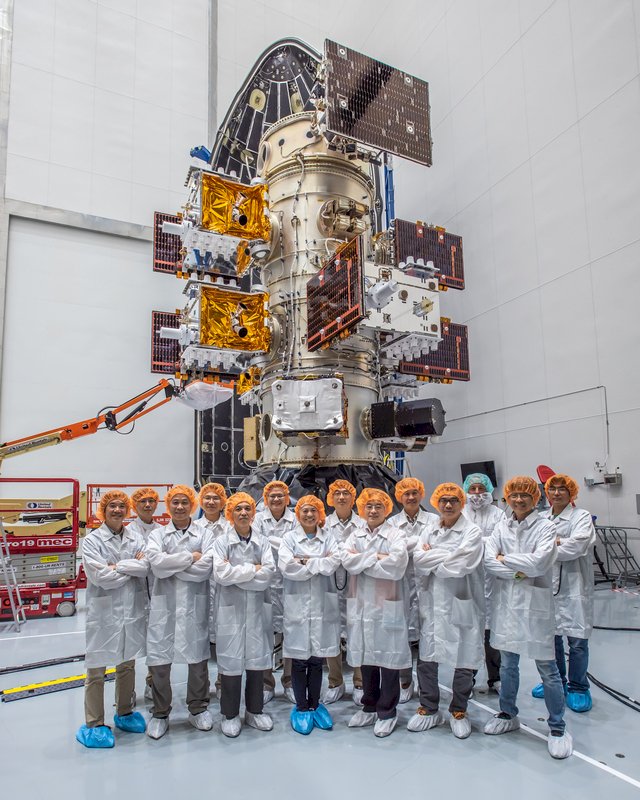 Science Minister Wu Tsung-tsong says that Taiwan will invest over NT$25 billion (US$896 million) in space technology. That came during a Wednesday press conference attended by major players in the high tech industry.
The conference was organized by Taiwan's Ministry of Science and Technology to celebrate the 30th anniversary of Taiwan's National Space Organization. The list of attendees included the founder of Quanta Computer, Barry Lam, as well as representatives from ODM powerhouses like AU Optronics, Wistron, and Pegatron.
Wu says the investment will be made over the next ten years.
In her inaugural speech last year, President Tsai said that the space industry is one of Taiwan's six core industries. This year, the legislature passed the Space Development Act, which will become the legal basis for developing related industries.
Quanta Computer's Barry Lam says that Taiwan should become an important link in the space industry's supply chain. He says commercializing low Earth orbit communications will become a big business opportunity that Taiwanese semiconductor and telecommunications industries cannot miss.