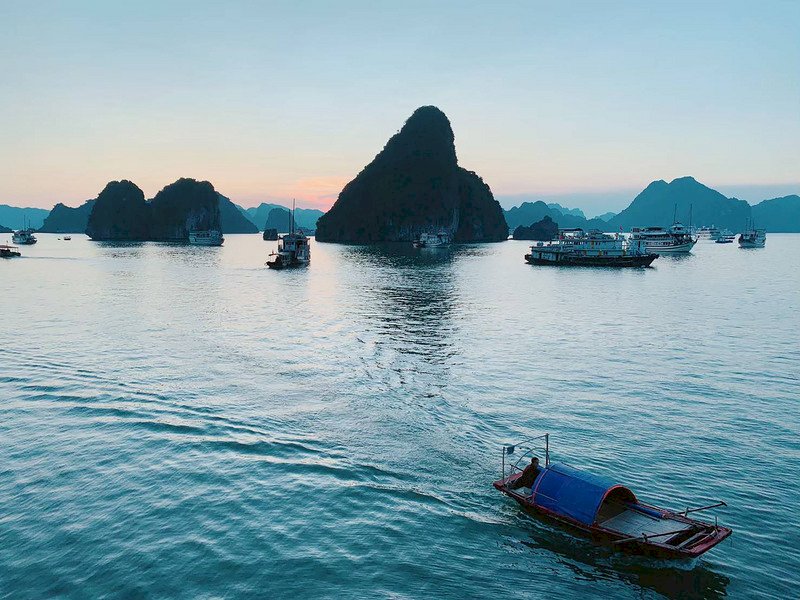 Over a third of last year's 20,000 takers of the Test of Chinese as a Foreign Language were from Vietnam. That number came from an online study camp for Mandarin teachers organized by the Taiwanese representative office in Vietnam.
Office representatives say that 60 out of 200 teachers Taiwan sends out into the world go to Vietnam. They also say that among 20,000 people who took Taiwan's biggest language test - TOCFL - over 8,000 were Vietnamese, more than any other nationality.
To explain the popularity of Mandarin in Vietnam, Taiwan's representatives in Vietnam say that around 60-70% of Vietnamese vocabulary comes from Chinese, making it relatively easy to learn for Vietnamese speakers. Moveover, Taiwanese companies are gaining market share in Vietnam, attracting people to the traditional characters used in Taiwan as well as to Taiwanese culture.
Taiwan's representatives say that a growing number of Vietnamese students choose Taiwan over China as the destination for their studies abroad. Universities and colleges in both countries are actively establishing exchange programs. However, due to the COVID-19 pandemic, fewer Mandarin teachers than expected registered to go to Vietnam. Recruitment will continue as the situation improves.