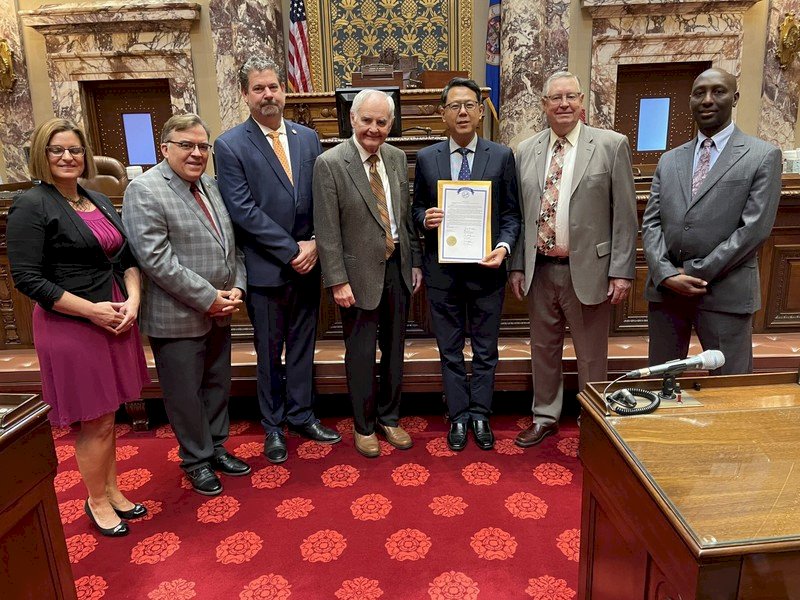 The US state of Minnesota's Senate and House of Representatives have established a Taiwan Friendship Caucus. This is the third such bipartisan group in the Midwestern United States.
The head of Taiwan's representative office in Chicago, Johnson Chiang, attended the inauguration of the caucus, and received special recognition for Taiwan's donation of 100,000 medical masks to Minnesota last year.
The bipartisan caucus is jointly led by Republicans Scott Newman and Marion O'Neill and Democrats John Hoffman and Mohamud Noor.
Minnesota Governor Tim Walz presented Chiang with a certificate of special recognition during the Governor's International Trade Awards. He also praised Taiwan's successes in fighting COVID-19, and said that Minnesota's exports to Taiwan grew by 40% last year, in spite of the global pandemic. Taiwan is Minnesota's 6th-largest export destination in Asia-Pacific.