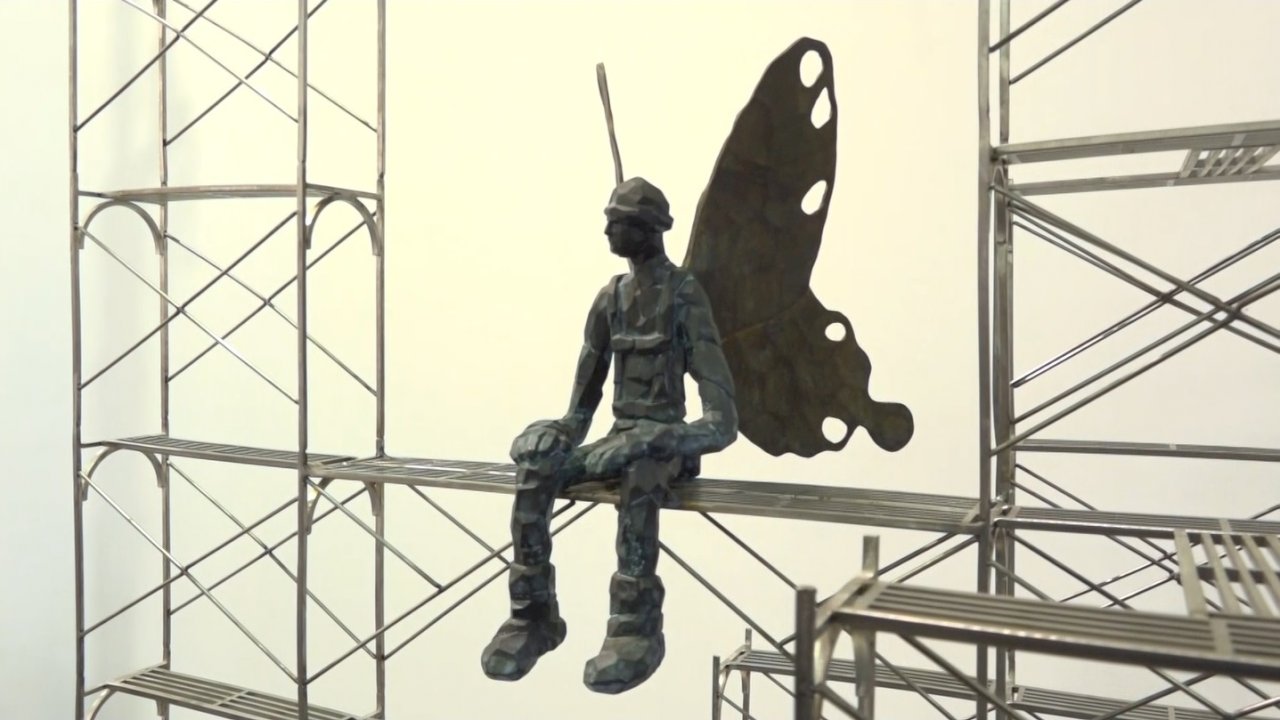 Art Taipei is Taiwan's biggest international art exposition, drawing contributions from galleries around the world. With this year's event coming to an end, RTI looks back at some of the highlights.
The 2021 edition of Art Taipei fair came to a close on Monday at the Taipei World Trade Center. The event ran from last week, and featured 92 local galleries, as well as 32 from nine other countries. Taiwan's Vice President Lai Ching-te and Minister of Culture Lee Yung-te attended the opening ceremony.
Two special theme areas were added to the offering this year - a showcase of cooperation between artists and fashion designers, and an exhibition of photography from decades of activity by the charitable organization Doctors Without Borders.
Other special areas included one for young artists, and a section presenting new talents from among Taiwan's indigenous communities, with "The Native Garden in The Mountains" as one of its major themes.
Indigenous artist Lavuras Matilin explores the hardships experienced by many in the community, who are forced by economic circumstances to work on construction sites in major cities. Butterfly wings growing out of a worker's safety harness symbolize the spirit and bravery of the Paiwan people, with which they support their families. He says his people often confront hardships in life with humor.
One of the organizers of the fair, Biung Ismahasan, says he specifically tried to include fewer traditional and totemic elements of indigenous art. Instead, he tried to give audiences a chance to develop a new way of looking at work by Taiwanese indigenous artists. He says indigenous communities in Taiwan are not a single entity, but form a varied tapestry, interacting with each other and the wider society in a variety of ways.
The five-day-long art fair also featured lectures, exploring topics such as the problems facing the art industry today, and traditional art galleries using new technologies like non-fungible tokens.