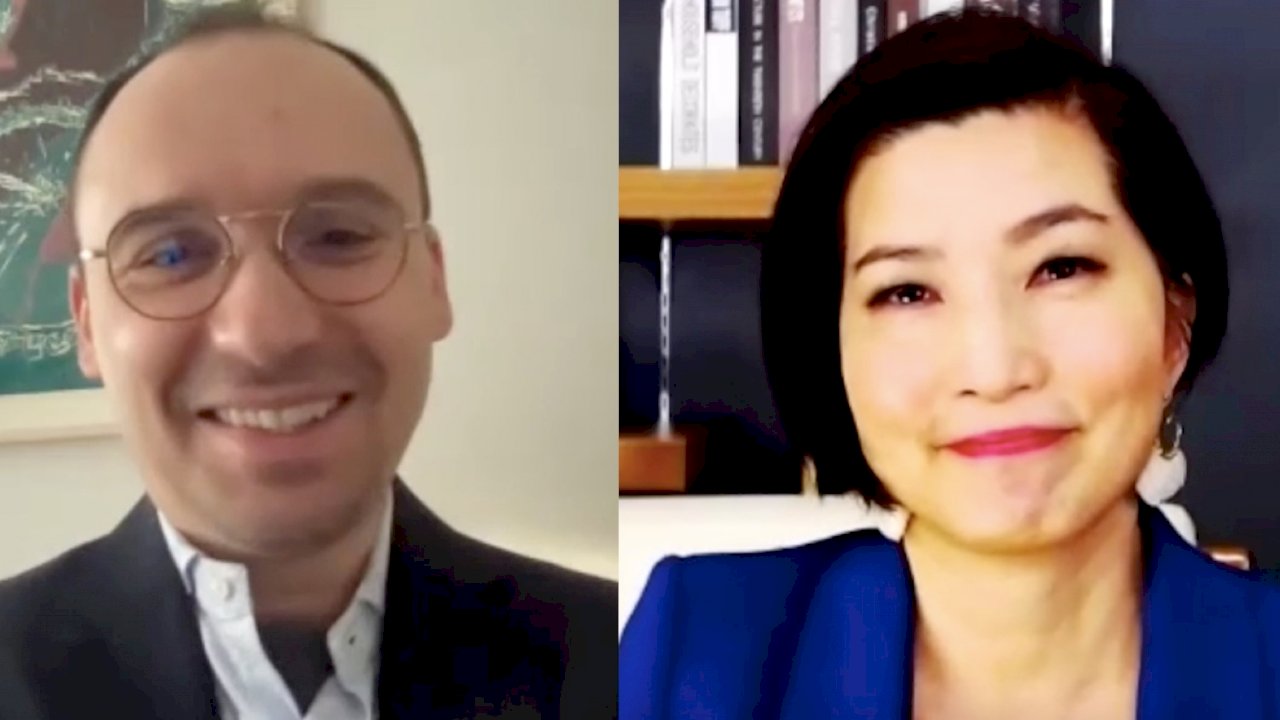 Lithuanian Member of Parliament Matas Maldeikis says Lithuania can be a model for EU-Taiwan relations. That was in an interview with Radio Taiwan International. Maldeikis is the chair of the Lithuanian Parliamentary Group for Relations with Taiwan and will lead a delegation of Lithuanian lawmakers to visit Taiwan in December.
Lithuania is welcoming a Taiwanese Representative Office to its capital Vilnius this year and will also set up a representative office in Taipei. Beijing has opposed this move by expelling the Lithuanian ambassador from China, limiting trade and suspending direct rail services to Lithuania. Lithuania is the first country that is not using "Taipei" in its office. Somaliland has a Taiwan Representative Office, but it is not an internationally recognized nation.
Despite diplomatic and economic sanctions by Beijing, Lithuania has not backed down on pursuing ties with Taiwan. Maldeikis says that Lithuania must support other democracies like Taiwan, or there will be "a domino effect" if democracies falter.
Maldeikis cited Lithuania's history with the former USSR as a reason for its courage and principled stance. He said Lithuania was the first country to declare independence from the USSR and was a catalyst for its breakdown. He said that it's easy to lose one's sovereignty when dealing with authoritarian regimes.
His mission, he says, is to let Lithuania-Taiwan ties become a success story that other EU countries can follow. Maldeikis said it is better to do business with a highly educated technologically-advanced democratic country of 23 million than with an authoritarian regime that could retaliate if you make any move they do not agree with.
Maldeikis said he has been interviewed by journalists from many European countries who are closely watching the development of Lithuania-Taiwan ties. He believes that if economic ties between the two countries are successful, it can be a good model for other countries to follow.
People in Taiwan have been buying over US$90 million in Lithuanian chocolate, beer and other goods ever since Lithuania donated vaccines to Taiwan and decided to welcome a representative office in its capital this year.
Last week, a 66-person trade delegation from Taiwan visited Lithuania, Slovakia and the Czech Republic. Taiwan's foreign trade bureau said that an event that saw over 150 Lithuanian companies attending could lead to over US$10 million in bilateral business opportunities.
Maldeikis said that the recent passing of the EU Parliament's Taiwan report signals a trend in the European Union and shows their clear stance on the Taiwan issue.
Many nations, including the United States and many EU countries, have spoken out in support of Lithuania's ties with Taiwan and have voiced opposition to Beijing's diplomatic bullying.
When asked if the EU would take the report's recommendation to change the name of its office to the European Union Office in Taiwan, Maldeikis said he believes it is only a matter of time.
Maldeikis and other Lithuanian MPs have been invited to visit Taiwan to participate in a conference on democracy at the Legislature in December.