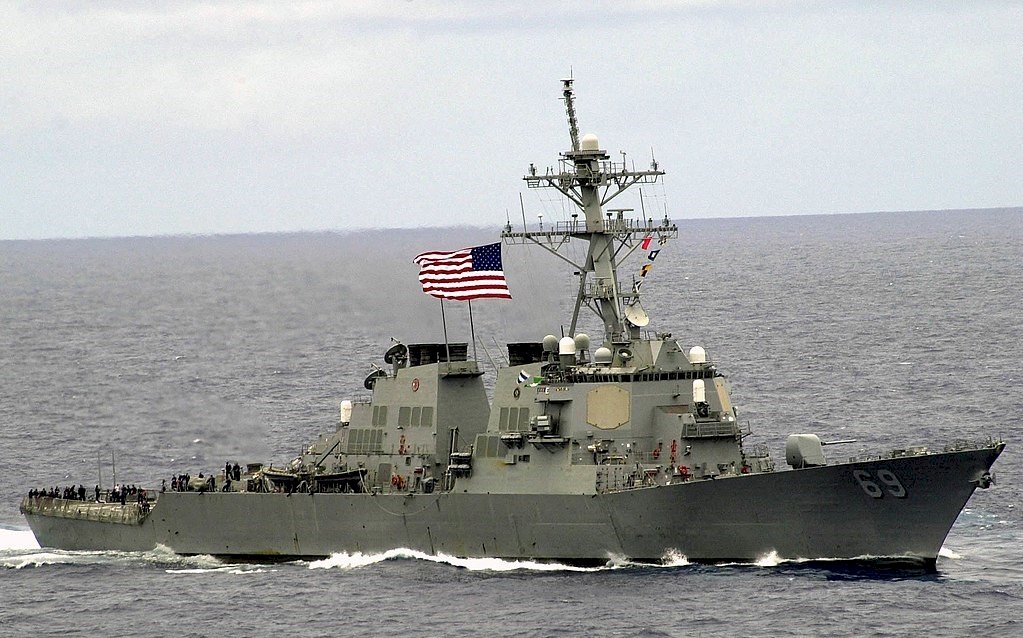 Taiwan's defense ministry confirmed on Tuesday that a US warship sailed through the Taiwan Strait on Tuesday. It said that all was normal as it sailed from south to north through the Taiwan Strait.
Reuters reported that the ship's passing is part of what the US military calls routine activity. But China is likely to think that Washington is trying to stir regional tensions.
The US Navy said the Arleigh Burke-class guided-missile destroyer Milius conducted a "routine Taiwan Strait transit" through international waters in accordance with international law.
The US Navy also said that "The ship's transit through the Taiwan Strait demonstrates the U.S. commitment to a free and open Indo-Pacific. The United States military flies, sails, and operates anywhere international law allows."
China has not yet responded. Last month, China said that a US warship and a Canadian warship passing through the Taiwan Strait was a threat to regional peace and security.