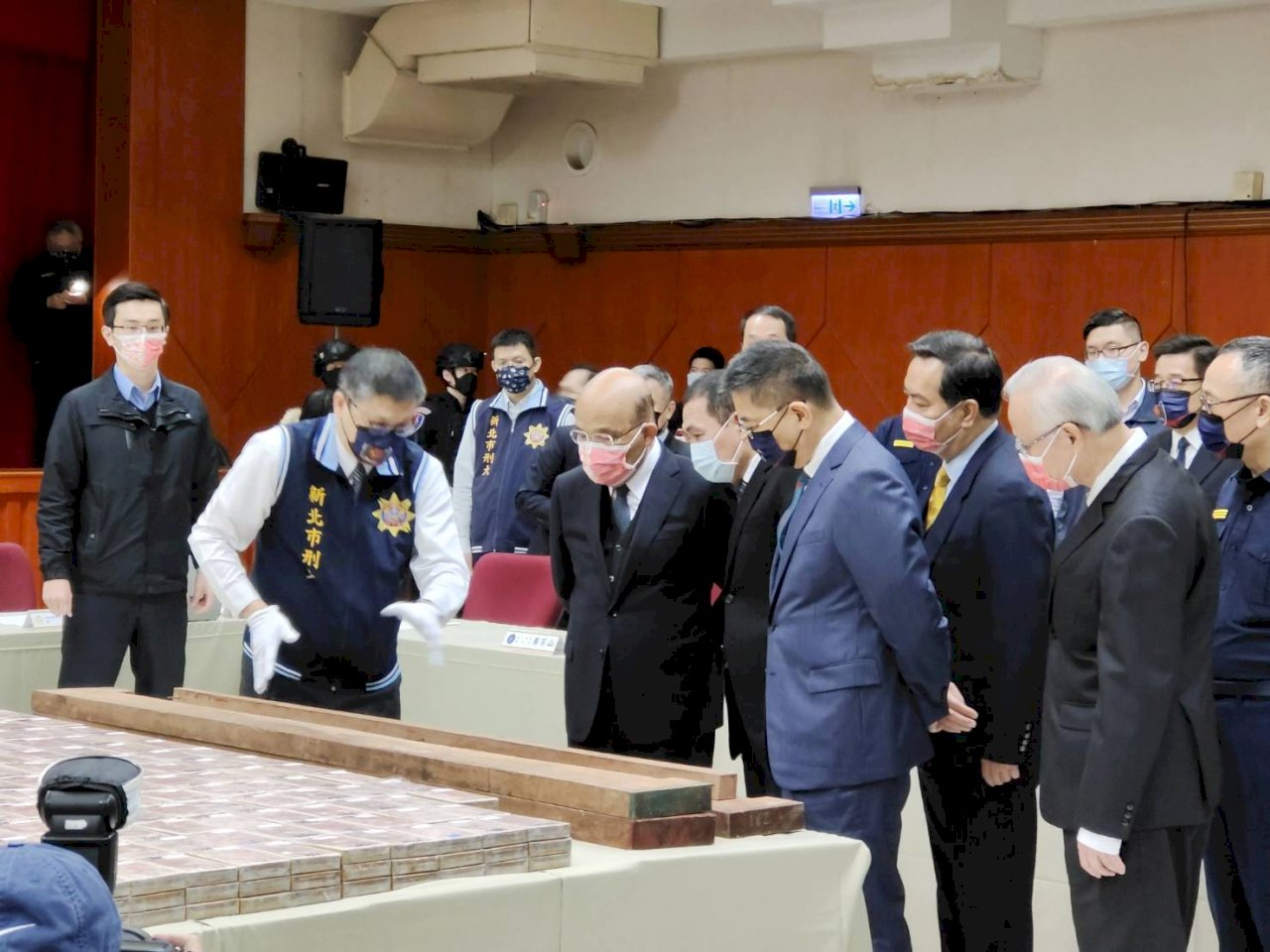 Premier Su Tseng-chang has praised the New Taipei police force for a record-breaking drug bust it made last month. Su says the officers on the case should receive the highest reward available for a job well done.
But the job isn't completely done—not exactly. While the drug ring involved has been broken up and their drugs seized, the ringleader has managed to flee the country and remains at large.
It was an astonishing haul: more than 446kg of high-purity heroin. Police on Taiwan's outlying islands have netted more in the past, but on the island of Taiwan itself, this was a record-breaking drug bust.
The drugs were smuggled into Taiwan from Thailand's "Golden Triangle", hidden inside a shipment of lumber. In total, the contraband was worth nearly US$180 million, and could have supplied five million drug users. But New Taipei police got wind of the smuggling operation and raided the warehouse where the drugs were being kept on October 21.
On Wednesday, Premier Su Tseng-chang went to New Taipei to heap praise on the officers behind the raid. They've put seven members of the smuggling ring behind bars.
But the ringleader managed to escape to China before he could be caught. And with the icy state of cross-strait ties, it's anyone's guess whether Beijing will respond to calls to respect a cross-strait crime fighting agreement and bring the fugitive ringleader to justice.