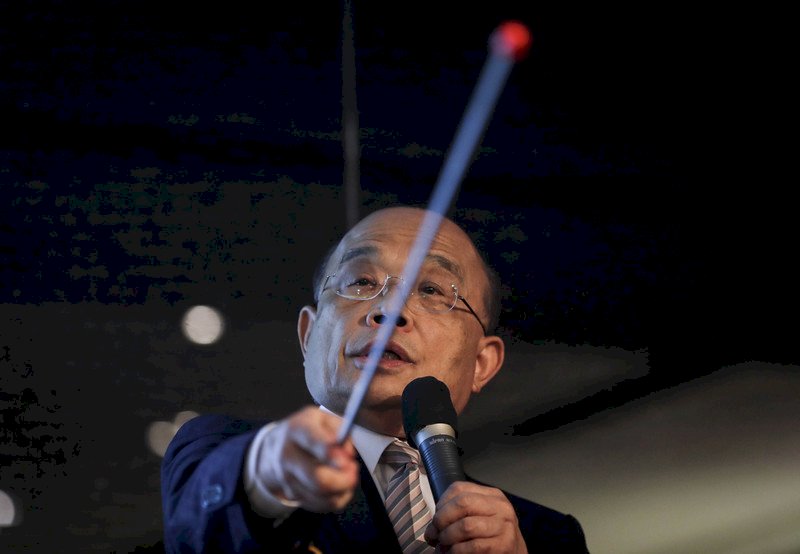 China's Taiwan Affairs Office says that the list of so-called "die-hard Taiwan secessionists" may be expanded to include more names. Three Taiwanese politicians are currently on the list: Premier Su Tseng-chang, Legislative Yuan President You Si-kun, and Foreign Minister Joseph Wu.
Taiwan Affairs Office spokeswoman Zhu Fenglian said at a press conference on Wednesday that the list will definitely not be limited to those three names. Sanctioned individuals are forbidden from entering China, Hong Kong, and Macao. Institutions with which they are associated will also face limitations in doing business in China.
Zhu says Taiwanese companies which support "Taiwan independence" will not be allowed to operate in China. Recently-sanctioned Far Eastern Group is regarded by China as a "sponsor" of the China-wary DPP, especially Premier Su, who heads the Chinese list of secessionists.
Zhu also says that some so-called "secessionists" have recently expressed regret due to not being included on the list. She says that "a time will come when they will truly regret it".