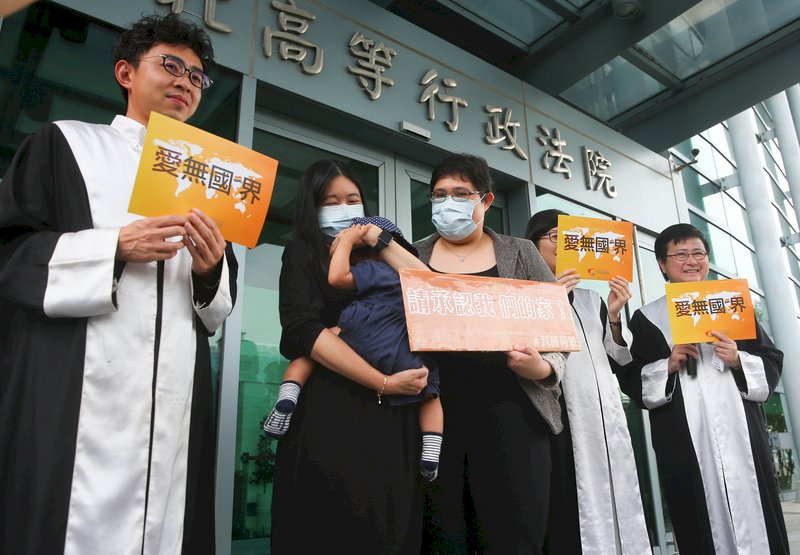 A Taiwanese-Singaporean same-sex couple has won an appeal against a Taipei marriage registry office that refused their marriage application.
Taiwan legalized same-sex marriage in 2019. But Taiwanese law only permits foreign nationals to enter into same-sex marriages if their home countries also allow same-sex marriage. This effectively prevents many trans-national couples living in Taiwan from getting married.
Taiwan's judicial branch proposed an amendment to the law that would allow marriage for all in January this year, but the proposal is still under consideration in the Cabinet. This leaves lawsuits the only recourse for many Taiwanese citizens and their foreign same-sex partners.
Singapore is among the countries that do not perform same-sex marriage, and so this Taiwanese-Singaporean couple had their marriage application rejected when they tried to register their marriage in 2019. This is despite the fact that the couple had previously been married in Australia.
The couple has a three-year-old daughter, and ensuring joint legal custody is among the reasons they sued when their marriage registration was rejected. Theirs is the third lawsuit by a trans-national couple to make it to the Taiwanese court system to date.
On Thursday, the Taipei High Administrative Court ruled that the couple had won its appeal, and ordered the registry office to allow them to wed. However, the legal battle is not necessarily over, as the court's ruling can still be appealed in turn.