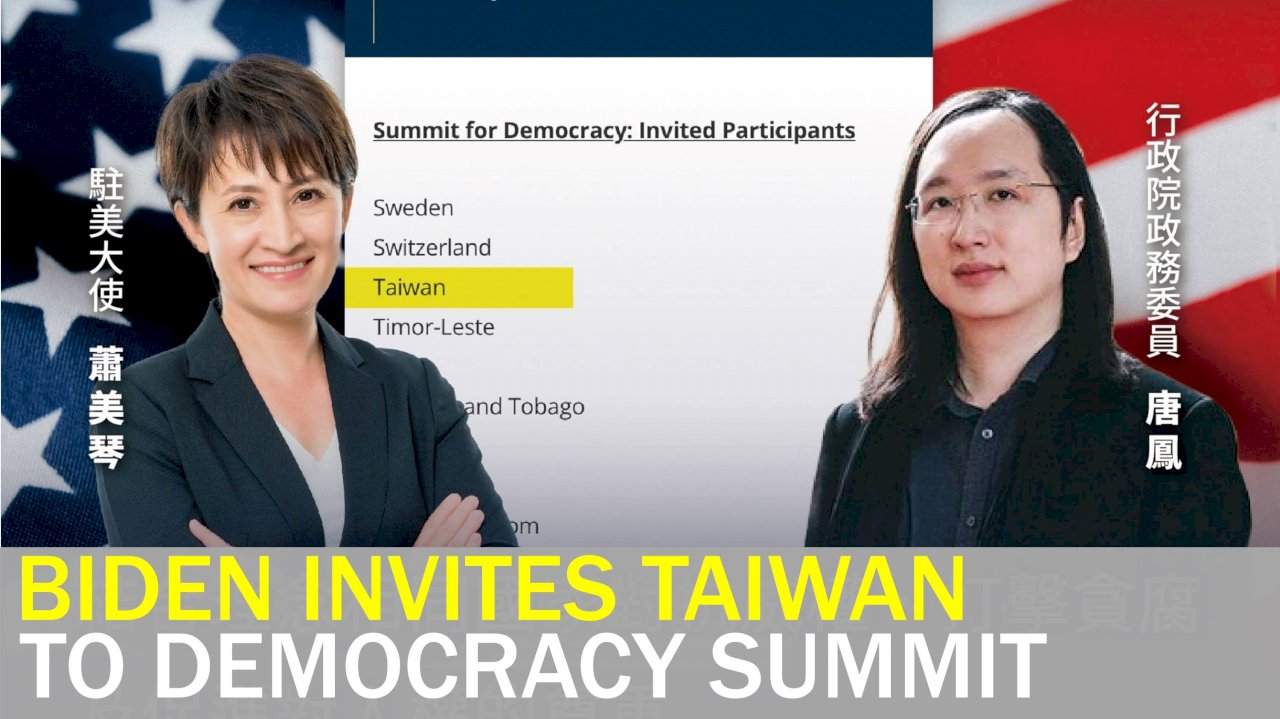 Thursday is Thanksgiving in the United States, and this year, US authorities have given Taiwan good cause for celebration.
Foreign Minister Joseph Wu is all smiles as he arrives at Taiwan's legislature. And with good reason: Taiwan has been officially invited to US President Joe Biden's democracy summit in December.
The summit is set to take place from December 9-10 in an online format, with a total of 110 countries invited, including Taiwan, Japan and the UK. Topics on the agenda include facing up to authoritarianism, fighting corruption, and promoting respect for human rights.
Digital Minister Audrey Tang and Taiwan US Representative Hsiao Bi-khim will represent Taiwan at the summit.
Foreign Minister Joseph Wu says the summit invitation is a testament to Taiwan's achievements as a democracy. He says Tang and Hsiao will tell the United States and the world how Taiwan is defending its democracy from external threats.
President Tsai won't be attending the summit. US China expert Bonnie Glaser says that's probably because Washington wants to avoid crossing Beijing's red lines on Taiwan.
Opposition lawmaker Johnny Chiang says there are a lot of political factors at play. He says authorities are struggling to manage cross-strait tensions while developing closer ties with the United States.
The US summit invitation comes as Taiwan plans an international event of its own. Ten lawmakers from Lithuania, Latvia, and Estonia are set to visit Taiwan next month for the 2021 Open Parliament Forum. With both events taking place in early December, it's set to be a busy month for Taiwan government representatives.