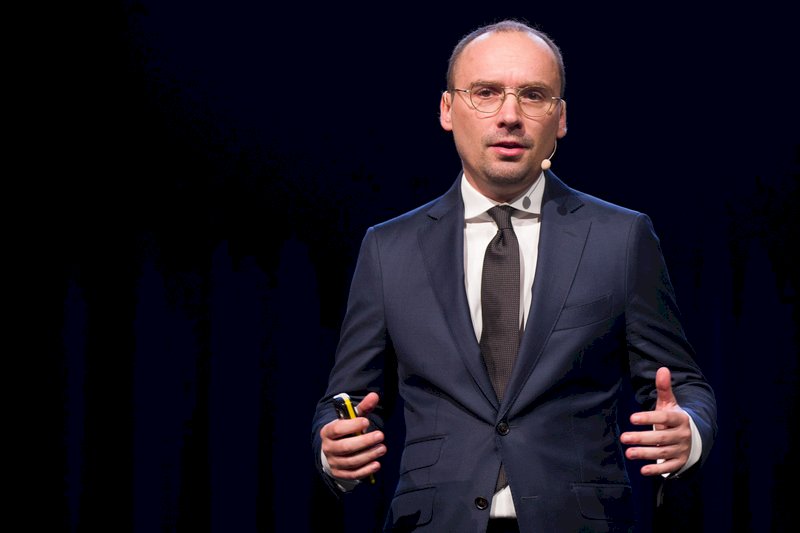 The lead member of a visiting delegation of lawmakers from Baltic countries says Taiwan and Lithuania must work together to preserve their vital interests. Lithuanian lawmaker Matas Maldeikis, who is leading the group, was speaking at the Presidential Office on Monday morning.
The joint delegation of lawmakers from Lithuania, Estonia and Latvia arrived on Sunday to take part in a conference on democracy in Taipei later this week.
The delegation includes Maldeikis, Latvian lawmaker Janis Vucans, and Estonian lawmaker Juri Jaanson. All three are the heads of the Taiwan friendship group in their respective countries' parliaments.
Speaking on Monday, Maldeikis said Taiwan and Lithuania must work together to preserve freedom and the rules-based international order.
Maldeikis said the delegation came to "express solidarity" with Taiwan. He says Taiwan has managed to build its economy and promote democracy while balancing a "very complicated geopolitical environment".
President Tsai Ing-wen has thanked the delegation for their visit to Taiwan. She says Taiwan and the three Baltic countries have a shared experience of overcoming authoritarian rule.
Tsai says the world is facing an increasing threat from authoritarian regimes and disinformation. She says Taiwan and its European partners must work together to protect their shared values and way of life.