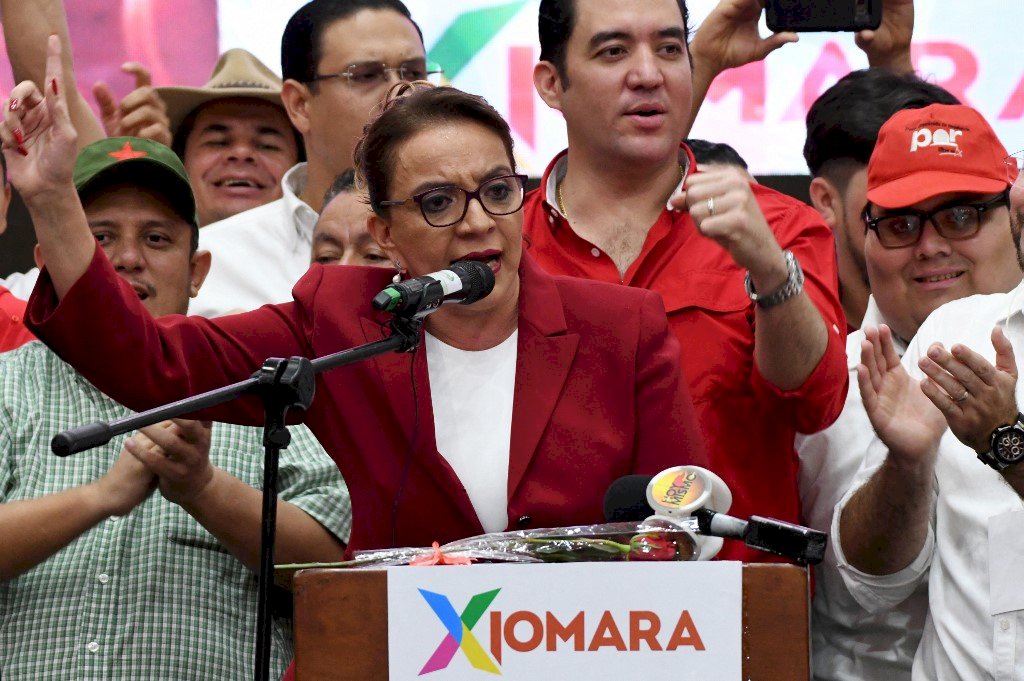 A pro-China opposition candidate has taken an early lead in Honduras' presidential election. According to Honduran election authorities, opposition leader Xiomara Castro leads the ruling party candidate by almost 20 percentage points with just under half of votes counted.
Castro, who could become the first woman to lead Honduras, says she would establish diplomatic relations with China if elected president.
Right now, Honduras is one of fifteen countries worldwide that share full diplomatic ties with Taiwan. In order to establish diplomatic relations with China, Honduras would need to sever its ties with Taiwan.
The outgoing Honduran president, Juan Orlando Hernández, recently concluded an official visit to Taiwan, during which he met with President Tsai Ing-wen.