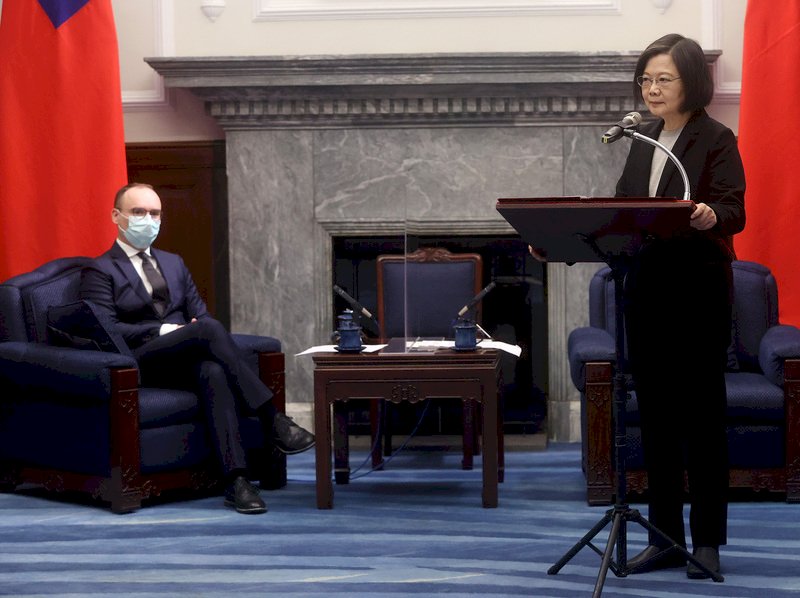 A couple of days after bidding farewell to visiting members of the US Congress, Taiwan welcomed another group of international visitors, this time from the European Union.
President Tsai Ing-wen welcomed a delegation of 10 lawmakers from three Baltic states of Lithuania, Latvia, and Estonia on Monday morning. During the meeting, both sides emphasized democracy, freedom, and solidarity.
President Tsai said Taiwan and the Baltic states won their freedom from authoritarian regimes and understand that the road to democracy is not easy.
The Lithuanian government's policy on Taiwan became considerably friendlier recently. To cultivate close ties, Lithuania will open a representative office in Taiwan early next year.
Lawmakers from the three states will participate in the 2021 Open Parliament Forum in early December, which will focus on promoting democracy and open parliaments.
Taiwan's Foreign Minister Joseph Wu said that besides the 10-strong EU delegation, lawmakers from Belize and Mexico will also participate in the event. When asked whether President Tsai will visit the EU before the end of her term, he said there were currently no plans for that.
Facing unyielding pressure from China, Taiwan seems to be banking on its democratic freedoms to safeguard its international standing.