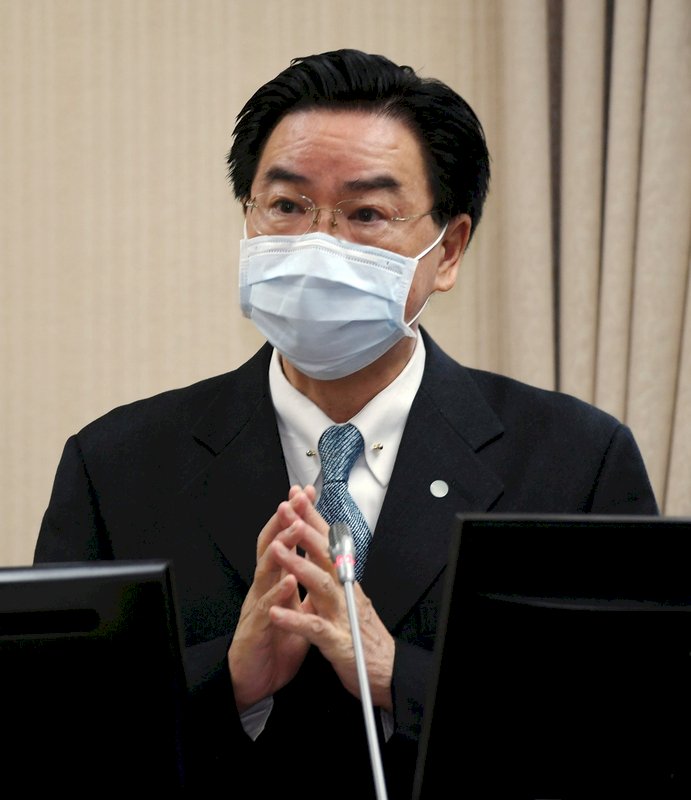 Taiwan's Foreign Minister Joseph Wu says that Taiwan "will never bow to the Chinese pressure. Never, never, never." That statement on Monday came a day after 27 Chinese warplanes breached Taiwan's air defense identification zone (ADIZ).
The latest Chinese sortie included a Y-20 aerial refueling plane for the first time, leading one military expert to suggest that China is strengthening the long-range capabilities of its air force.
Taiwan's Defense Minister Chiu Kuo-cheng says that Taiwan is facing an increasingly serious threat. With Chinese planes approaching Taiwan's airspace multiple times a week, Chiu says China's aim seems to be the gradual depletion of Taiwan's defensive capabilities. Chiu says the defense ministry has a response strategy and is gathering intelligence for future action.
Speaking at the legislature on Monday, Foreign Minister Wu gave a direct response to news of the warplanes' incursion, saying Taiwan will never give in to pressure from China. He also says Taiwan will continue to strengthen ties with other like-minded countries.
The latest encroachment into Taiwan's ADIZ comes at a time of increased political exchanges between Taiwan and friendly legislators abroad. A visiting US congressional delegation left Taiwan on Friday, while a group of lawmakers from Lithuania, Latvia, and Estonia arrived on Sunday.