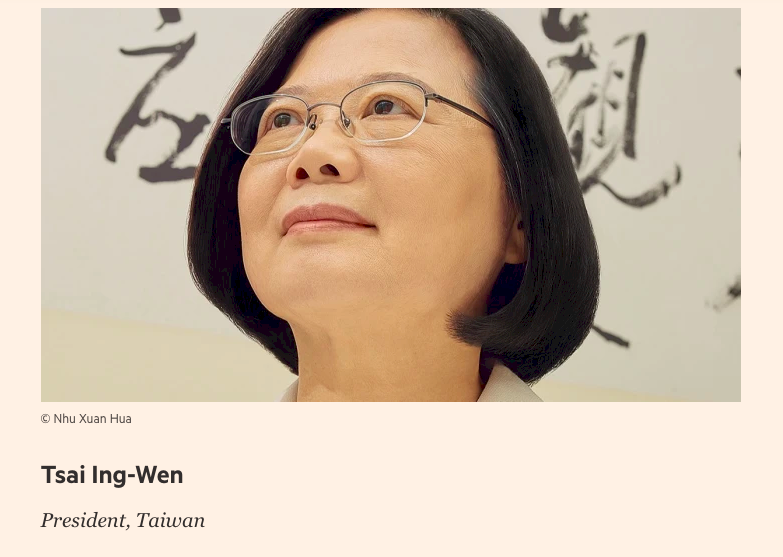 President Tsai Ing-wen has made the Financial Times' list of the most influential women of 2021.
Tsai is one of 25 women to be selected for the list, alongside such notables as Speaker of the US House of Representatives Nancy Pelosi and Japanese tennis star Naomi Osaka.
The Financial Times' write-up about Tsai notes her democratic leadership and her refusal to give in to Beijing, even at a time when Beijing is emboldened by declining US influence in the world. It also says that Tsai is an example of how to respect China without betraying one's own values and interests.
On Friday, the Presidential Office said that Tsai's inclusion in the list is not a personal achievement or an acknowledgement of her own influence, but an achievement for Taiwan and an acknowledgement of its influence.